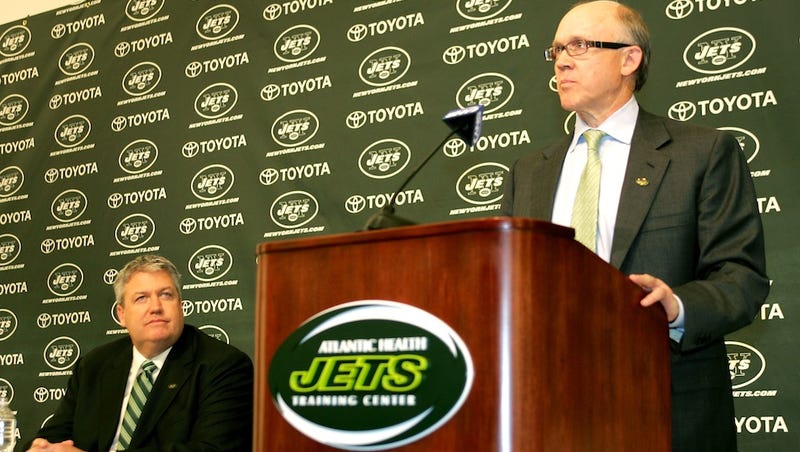 Constitutional law expert Woody Johnson has invested in two struggling causes: behind-in-the-polls Mitt Romney and the crashing-and-burning New York Jets. But which one is he rooting harder for? He was asked that this morning on Bloomberg TV, and this answer should not surprise anyone:
I think you always have to put country first, so I think it's very, very important that, not only for us, but in particular for our kids and grandkids that this election come off with Mitt Romeny and Ryan as president and vice president.
There you have it, Jets fans. Country first! Because the man who put together these Jets has strong ideas about how to put together a better future for America. Also he was apparently one of the biggest proponents of keeping the real refs off the field. Maybe Romney should be asking him to root for the Obama campaign instead.