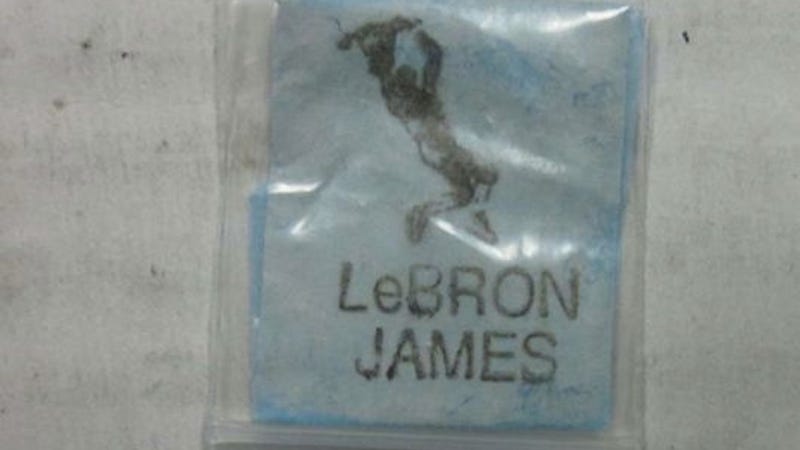 That's according to the Philadelphia Daily News, which said cops in suburban Upper Darby busted a "major heroin dealer" who possessed 140 packets of the stuff—all of it marked with LeBron's name and the image of a dunking basketball player:
"I don't think LeBron James would be too happy with this drug-dealer dude using his name on these street bags," said Upper Darby Police Superintendent Michael Chitwood.
I dunno, officer Chitwood. It probably depends on the price.