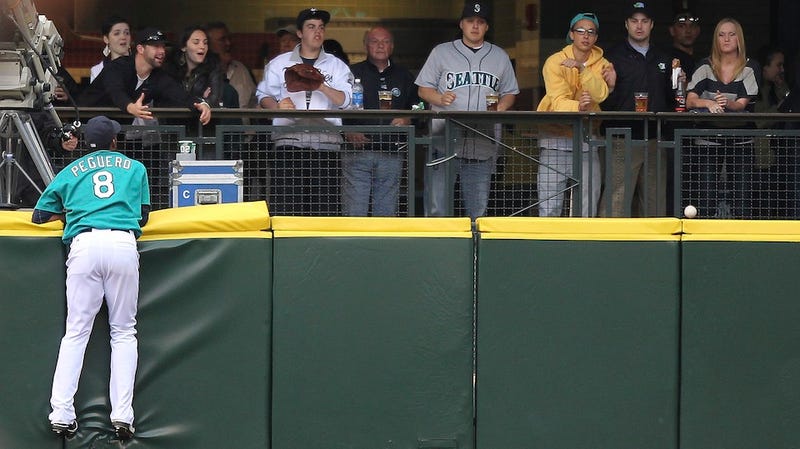 The Mariners announced today that they're moving the fences in at Safeco Field. 13-year-old Safeco Field. The same Safeco Field where Ken Griffey and Bret Boone and Edgar Martinez played. The stadium that hosted Cal Ripken's last All-Star Game. Weird, right? But it's actually the thing to do now.
We wrote last year, with some derision, about the Mets' plans to move the Citi Field fences in after three bad years. It didn't fix the Mets' woes in 2012: they added 17 Citi Field home runs, but opponents hit 30 more. And attendance fell from ninth in the National League to 12th.
The Mariners' experiment is even more craven than the Mets'. Citi Field's operators at least had the cover of claiming that they sensed a miscalculation in their design and wanted to give the ballpark a chance before changing things. (Of course, they said "We can make a lot more money if Jason Bay and David Wright hit a lot more home runs.") But Safeco's been around forever. This is nakedly about jump-starting the offense and piquing fans' interest.
Baseball's conflicted. The game's richer than ever. But its eminences sense that the national appetite for the game is on the wane. What's the proposed solution for this serious problem? In Detroit, San Diego, Queens, and now Seattle: affordable landscaping.
Mariners moving fences in at Safeco Field in 2013 [Seattle Times]