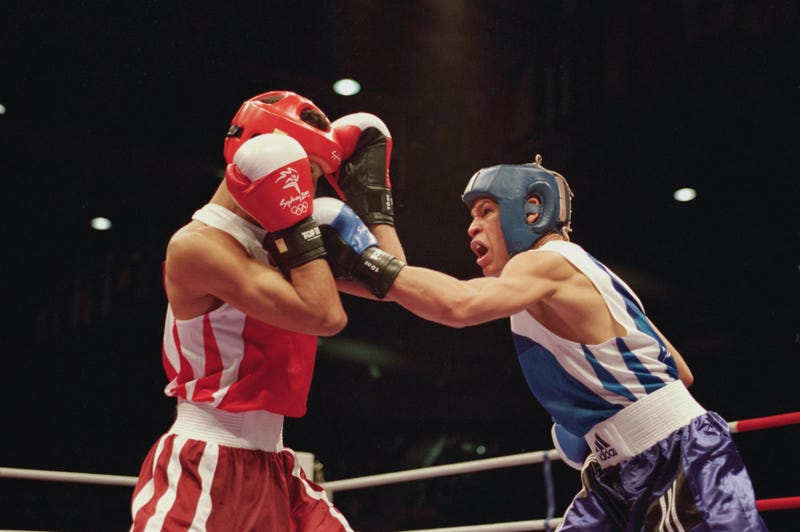 Well, Megan Rapinoe could probably beat up your average bigot, but the roster of gay men in sports had been lacking anyone actively participating in a sport and, therefore, anyone who might put the lie to the homophobe's treasured notion that gay people are unathletic or unfit for competition. Kevin McClatchey, Rick Welts, Jon Amachei and Billy Bean (not to be confused with Billy Beane) are all brave guys, but none were ever the number four ranked featherweight in the world. Orlando Cruz is, and he came out this week. The Telegraph describes him as the first openly gay man in boxing's history:
Some Twitter messages expressed concern for Cruz's safety and wondered whether other boxers will be reluctant to fight him. Dommys Delgado, president of the Boxing Commission of Puerto Rico, brushed aside those concerns.

"Orlando has proven to be an excellent boxer with very good chances of becoming a world champion," she said. "We do know that it is a very macho sport. Those who don't want to fight with him, well, don't fight."

The only other professional boxer who was quoted as saying that he had relations with men and women was U.S. Virgin Islander Emile Griffith, who told The New York Times in 2005 that he struggled with his sexuality. His comments came decades after he ended his 18-year career as a pro boxer.

Griffith is best known for his 1962 fight against Cuban Benny Paret, who taunted Griffith with gay slurs before the bout. Griffith knocked him out, and Paret died 10 days later.
Let that be a lesson to you, other boxers: taunt Cruz with gay slurs and you'll lapse into a coma and die in the first ring death ever broadcast on national television. Wait, no—just don't do it anyway.
Cruz's next fight and first out of the closet is October 19, in Kissimmee, FL.
Orlando Cruz Becomes First Active Boxer To Announce He Is Gay [UK Telegraph]
Boxer Orlando Cruz: Yep, I'm Gay [Forbes]