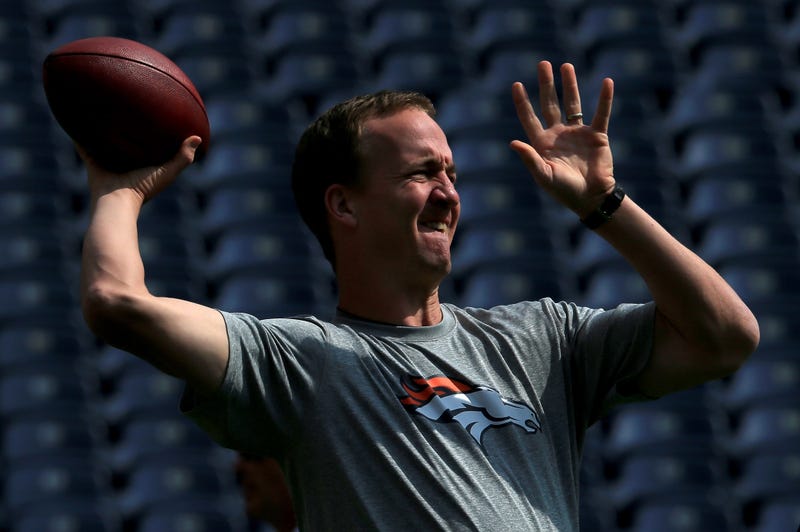 Like LeBron James with his stake in Liverpool, Peyton Manning has decided merely being at (or near) the top of one sport is not enough: he'd also like to own part of a team in another. Chris Vernon had the scoop on Thursday, and as he noted then, Peyton Manning joins a strangely star-studded ownership group (Penny Hardaway, Justin Timberlake, the guy who founded AutoZone) for a franchise whose history includes an ignominious exit from Canada, five postseason appearances in 17 years, and one playoff series victory.
Timberlake and Hardaway are both Memphis natives and Manning went to the University of Tennessee—according to the AP, Robert Pera (who expects to take over for Michael Heisley as majority owner soon) "has worked to add plenty of local star power to the group," for some reason. The celebrity owner strategy is not unlike that employed by the Miami Dolphins (Gloria Estefan, Emilio Estefan, Jennifer Lopez, Fergie, Marc Anthony, Jimmy Buffett and Venus and Serena Williams each own small stakes in the team) and that's obviously made all the difference there.
Now the only question is whether the Memphis tabloids will make up many blatant lies about Peyton Manning as the British tabloids made up about LeBron James. Our guess? Yes—more lies, and even more blatant. He'll fly the team to Elway's house and join a local blues band if they can win 45 games!