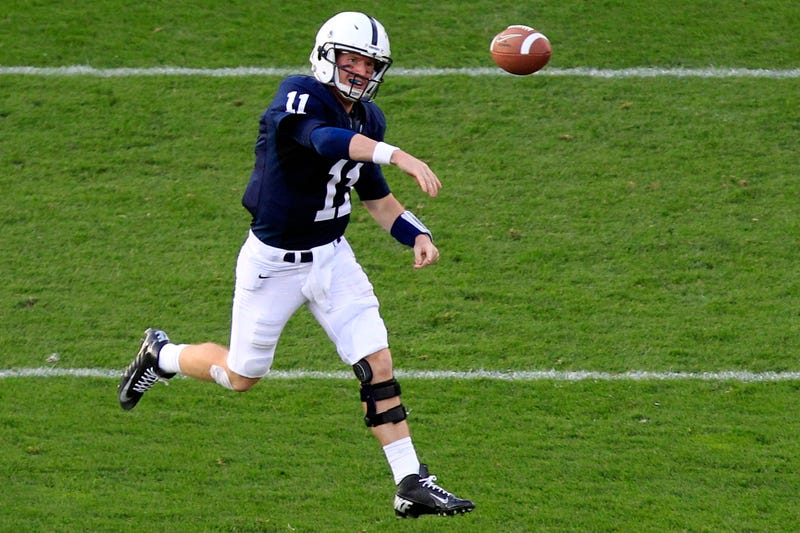 Penn State's football program may be on its way to the cathartic comeback predicted here and there at the beginning of the season. After starting the year with consecutive losses to a very good Ohio University team and a pretty bad UVA team, Bill O'Brien's squad has won four straight, including its two games against Big 10 opponents and total blowouts against Navy and Illinois.
Down 28-17 after three today, the Nittany Lion offense scored 22 in the fourth quarter, including a five-yard run from Quarterback Matt McGloin that put them up for good. Sophomore running back Zach Zwinak racked up 121 high-impact yards, and the Penn State defense held Northwestern to 23 yards of offense in the final quarter.
Even if Penn State wins aren't cathartic for you in any way, this was a victory we could all enjoy, for it made many a Northwestern school of journalism grad nauseous. That includes our favorite Wildcat of all:

And if you missed the GIF of Northwestern coach Pat Fitzgerald getting wiped down by an assistant, well, it's pretty great. Penn State gets a bye week to bask in the love, then heads to Iowa.