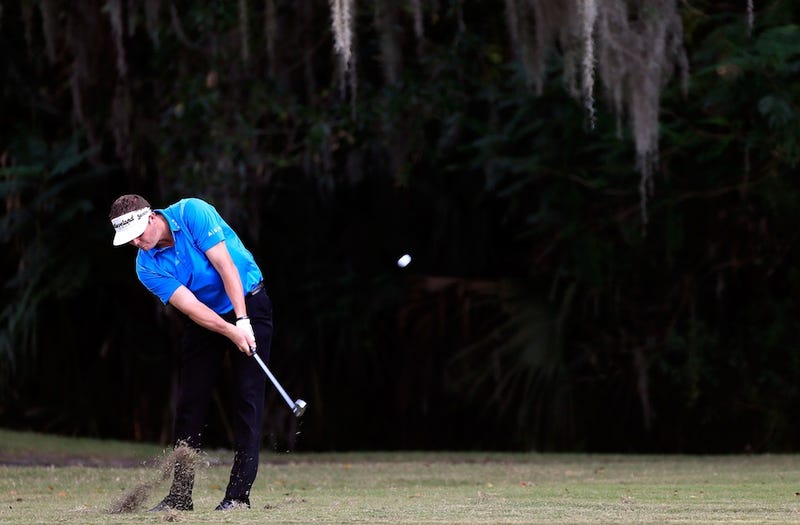 Charlie Beljan is a 28-year-old PGA Tour rookie who suffered what he called an "anxiety or panic attack that kind of spun out of control" this past Friday. He was taken, via ambulance, from the golf course in Disney World to the hospital and admitted after exhibiting symptoms including high blood pressure, increased heart rate and numbness in his upper extremities.
On Thursday, on the eve of the last event of the PGA season, Beljan was the 139th ranked player on the PGA money list—on the outside looking in since only the top 125 earn Tour cards. On Sunday, he won the Children's Miracle Network Hospitals Classic. In between, he felt like he was going to die.
Battling frightening symptoms - he told his caddie numerous times that he thought he was going to die - Beljan, 28, doubled over and sat down repeatedly during the second round, yet still managed to shoot 64. Doctors performed a battery of tests and released Beljan at 8 a.m. Saturday. Not knowing if he could play one hole let alone get through 18, Beljan maintained the lead with a third-round 71 and looked much better than the day before.
Starting the final round with a two-shot lead, Beljan made bogey on his first hole, but rallied with five birdies in a-hole span around the turn. Beljan is the fourth rookie to win this season, joining John Huh, Ted Potter Jr. and Jonas Blixt.

"It's a dream come true," Beljan said. "Every day I drove underneath that Disney sign coming in here, it said 'Welcome to Disney World Where Dreams Come True,' and that's just what happened this week.
It really is quite the story. Beljan went from thinking he was going to die, both professionally and, you know, actually, to getting a reprieve on both fronts. With the victory, Beljan earned a two year Tour exemption (and moved inside the top 125, earning a Tour card either way).
Beljan is, obviously, upbeat and optimistic for a 2013 that includes not being dead and a spot in the PGA Championship—his first appearance in a Major.
"I get to go to Hawaii to start the year," he said. "And I don't know quite what other perks come with winning, but I know every single one of them is pretty darn good."
Beljan shakes off anxiety, earns first PGA Tour win [USA Today]
Charlie Beljan nabs improbable win [ESPN]