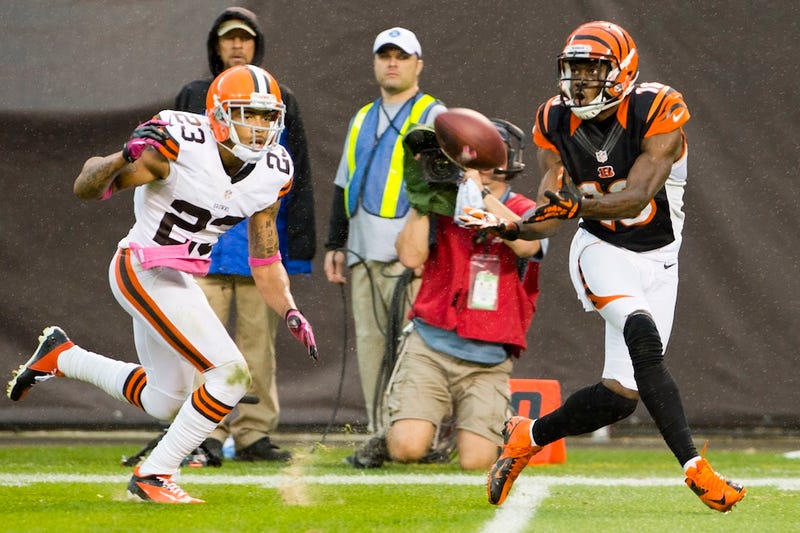 The Bengals and Browns are a bitter, bitter rivalry. For Ohioans, it's almost as bad as soap vs. human skin—you just have to pick a side. It makes sense, then, that A.J. Green would be upset about losing to the Browns, but it would make sense regardless of geography because the Browns are terrible.
The Browns have beaten two teams all year and one of those teams was the Bengals. The Chiefs have beaten one team all year and A.J. Green has learned his lesson—he won't be taking anything for granted anymore. Green appeared on Sirius XM Blitz with Adam Schein and Rich Gannon and was asked about whether he and the Bengals would be looking past the lowly Chiefs. In a moment of refreshing honesty, A.J. Green shat all over the Browns.


In addition to the freakin' Browns, A.J. laments the lose to the Dolphins, holders of the exact same record as the Bengals. Nevertheless, Green is disgusted.
You can listen to the interview—including Adam Schein laughing to himself at the quote and then pressing him for some more—here.
A.J. Green On Looking Past The Chiefs: "We Lost To Friggin' Cleveland." [Cincy Jungle]