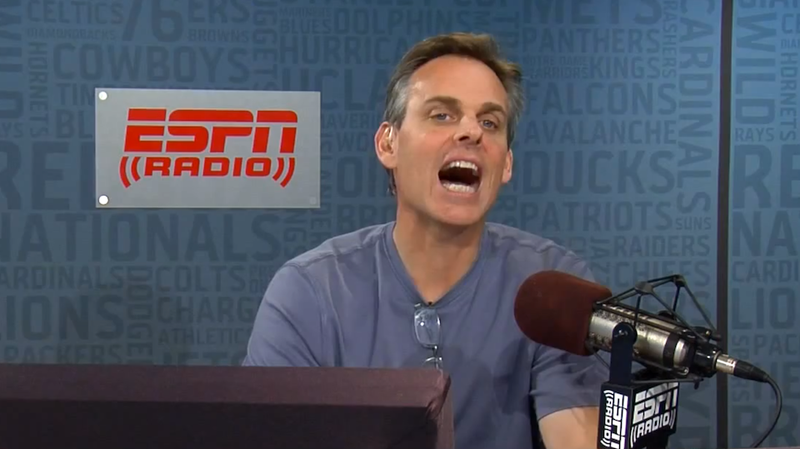 ESPN's Colin Cowherd is, even by sports-shock-jock standards, pretty loathsome. He's an inveterate race-baiter. I needn't carry on, but if you'd like me to, I will—he periodically lapses into a nasal whine that no one needs to hear on pay-TV.
That said, Cowherd has picked NFL games like a mystic this year. Beyond the Bets brought this up first a few weeks back, but now we have more data, and Cowherd is still going nuts.
Each week, Cowherd offers his "Blazing Five" NFL line picks. With those picks, he's 35-15 on the season—70 percent accurate. That's essentially unheard of. The Las Vegas Hilton has a "SuperContest" in which the city's best sports gamblers pick five games a week. The best entrant in that contest is 33-15-2, or, in other words, not as good as Colin Cowherd. The lesson here, really, as you might expect, is that the world is ending.