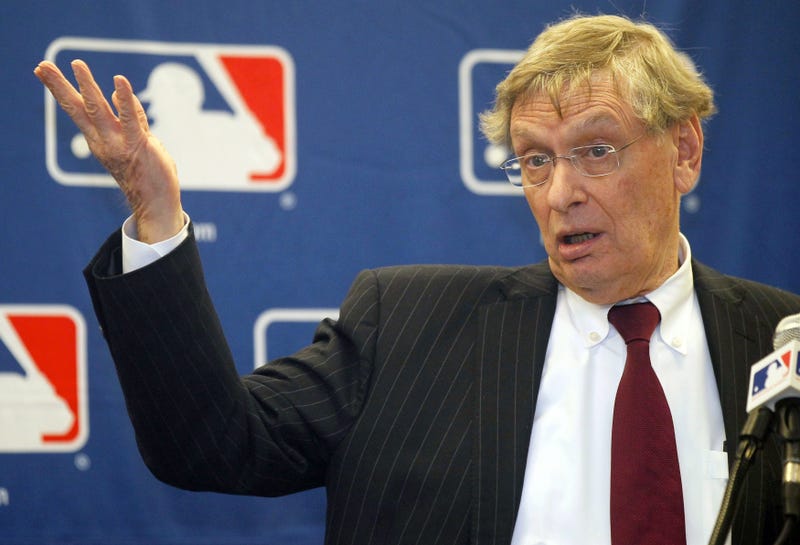 Well hello there, who is that sexy septuagenarian—why, it's the commissioner of baseball, Allan H. "Bud" Selig!
There is just one wire photo of Selig at the owners' meetings in Chicago, and it's this one, and there is zero explanation for the commish's new 'do. We are flabbergasted. Did he order the Owen Wilson hairpiece? Did he use Sun-In? Does he have a new girlfriend? Did he think we wouldn't notice? Why have none of the writers asked him about this? This is important. Way more important than the Blue Jays spending $200 million to finish .500.
Also, Bud Selig was never blond.
Update: Yeah, we're doing a photoshop contest.
[via HardballTalk]