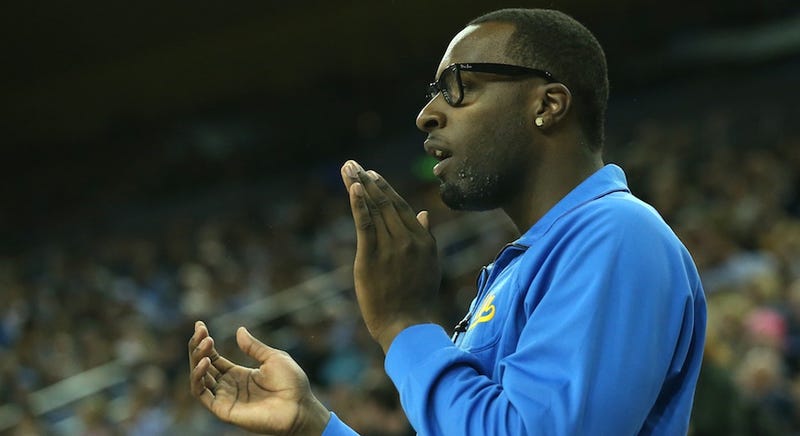 Just another day in the lovely, just world of college sports. UCLA's star freshman, Shabazz Muhammad, was declared ineligible before his first game last week. His crime? He took money from a family friend to fund unofficial recruiting visits to Duke and North Carolina. Both schools had told him he was free to take money for the trips—which took place a year ago—but somehow the NCAA found a way to decide to punish him on the first Friday of the season.
In any event, the Free Shabazz-ers can stand down:
The NCAA and UCLA have resolved the eligibility case of Shabazz Muhammad. UCLA acknowledged amateurism violations occurred and asked the NCAA on Friday afternoon to reinstate Muhammad. The university required the student-athlete to miss 10 percent of the season (three games) and repay approximately $1,600 in impermissible benefits. The NCAA agreed the actions taken by the university were sufficient. Because Muhammad has already sat out three games, he is now eligible to compete.
So there you go. The arc of the moral universe is long, but it bends toward justice. UCLA plays Georgetown in Brooklyn on Monday night.
[NCAA]