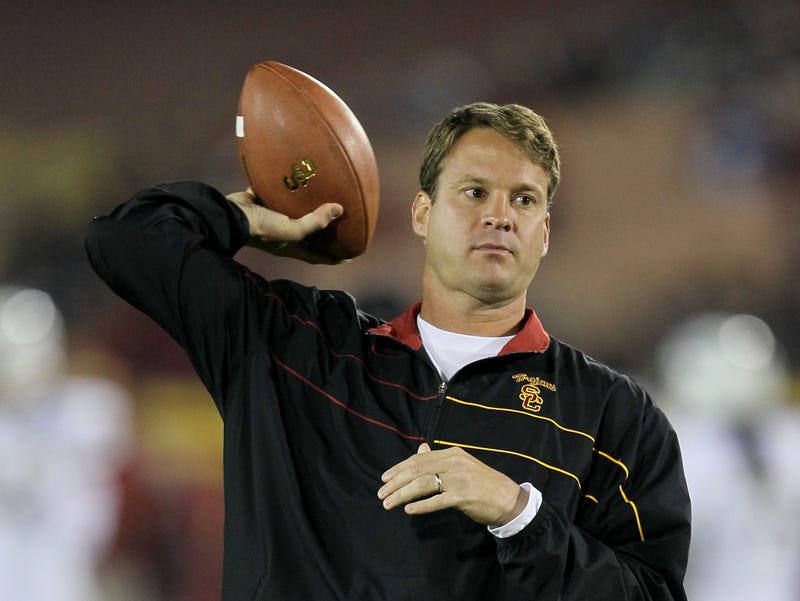 Is this the worst week of college football in the entire season? Emphatically yes, it is the worst. During football's penultimate week, many ranked teams are playing FCS opponents from around the neighborhood—South Carolina plays Wofford, Texas A&M plays Sam Houston State, Georgia won't even go beyond its own state university system in its match-up against Georgia State Southern. Granted, those are some of the best teams in the FCS, but also, that doesn't matter. They will get spanked, and you need not watch it.
All told, and depending on your optimism for some other contests (will newly motivated Alabama literally eat Ole Miss Western Carolina alive, or just viscously dismantle them in the figurative sense?), we're pretty much looking at two good games: at 3 p.m. (on FOX), USC goes to UCLA in a bout between the 18th and 17th ranked teams in the BCS standings. If USC wins this one, they have an interesting resume going into their final game against Notre Dame, who will be beating Wake Forest at the same time the Trojans and Bruins are fighting to the death in L.A. If not? USC may well end the regular season 7-5. At 8 p.m. (on ABC), Stanford goes to play the new #1, Oregon, in a match up of the best offense in the FBS against one of the best defenses. Something's gotta give! In related news, they found the Oregon Duck's head. It came loose while he was skydiving. There are pictures. (Oklahoma State vs. Texas Tech [3:30, FSN] might be good too, if you're into that sort of thing.)
Other than that—what are you guys up to today? Not watching any football other than the games mentioned above, we hope. If so, the master schedule's over here.