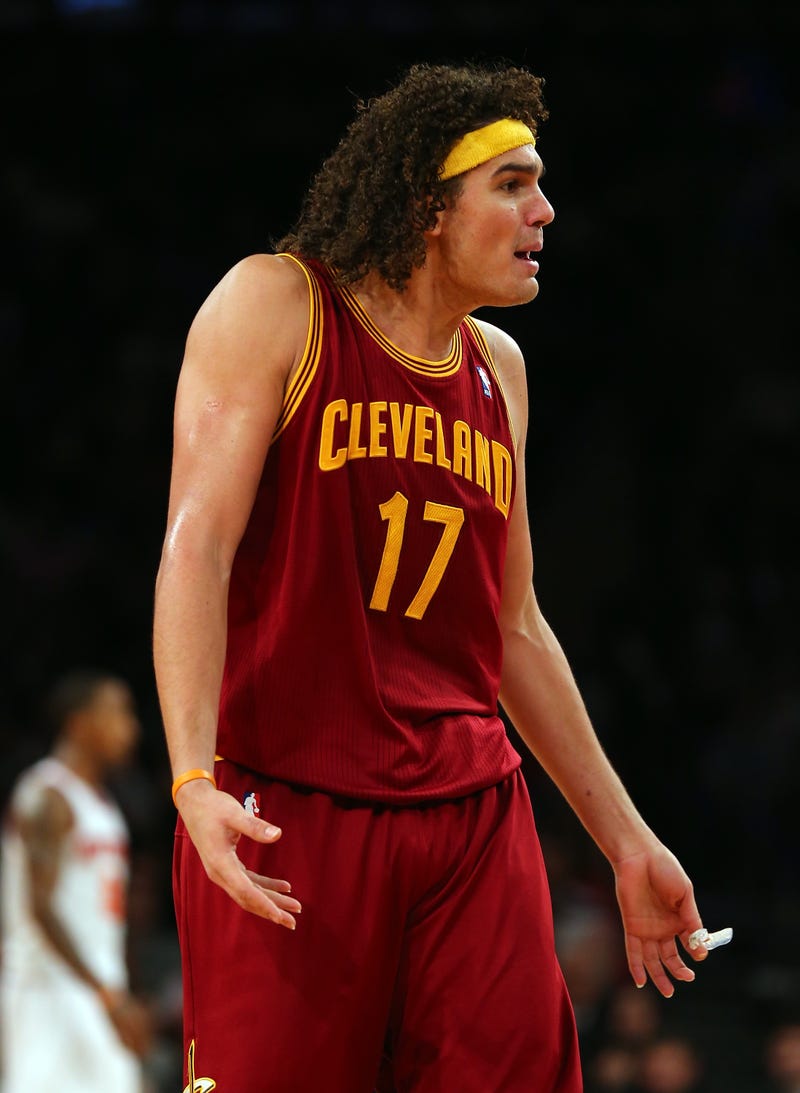 I'd express sympathy for Cleveland fans, but they're probably pretty used to this sort of thing by now. Anderson Varejao, who with averages of 14 and 14 was putting up the best year of his career, is done for the season. The Cavs announced today that Varejao developed a blood clot in his lung, because of course he did.
Varejao initially hurt himself on Dec. 18, landing awkwardly on his right knee. The team called it a bruise and said he'd only miss a couple games, but it didn't get better. He was re-diagnosed with a torn muscle (a "split quadricep," if you want to be precise and gross), and underwent surgery two weeks ago. As can happen after an operation, a blood clot built up in Varejao's lung. He'll be fine, but the blood-thinning drugs he has to take for the next three months means he won't be back until training camp.
Cleveland is 10-32. But at least Kyrie Irving is still awesome, right?