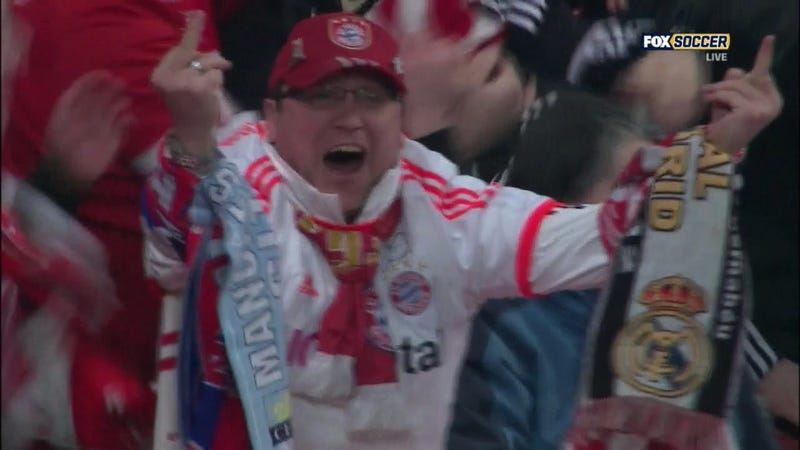 Bayern Munich's 2012-13 season has been a testament to the efficiency for which Germany is known across the globe: stingy defense, making the most of scoring opportunities, and avoiding flash. That strategy has put them well in command of the Bundesliga, and has them a very quiet top contender to win the UEFA Champions League.
Also quiet? Emirates Stadium yesterday. Bayern Munich made easy work of an often pathetic-looking Arsenal, earning a 3-1 road win and lubricating Wenger & Co.'s slide out of the UCL knockout round. This Bavarian who made the trip to North London was less quiet.
Send stories, photos, and anything else you might have to tips@deadspin.com.