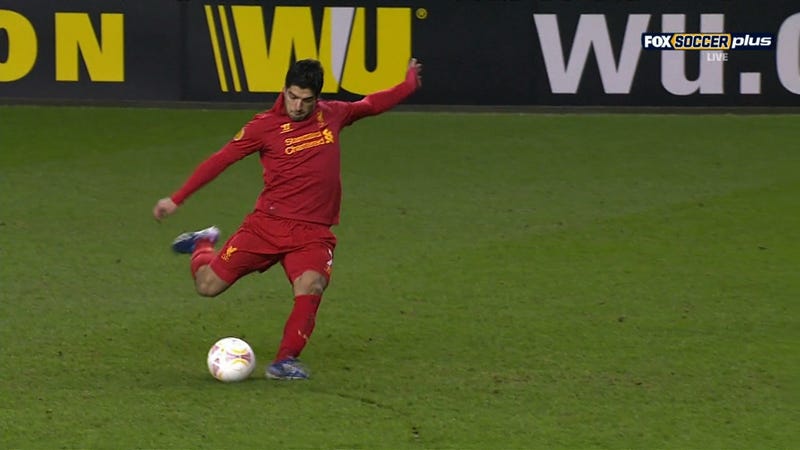 Look, Luis Suárez is kind of a dick. He was banned for racism, he's a notorious diver, and he's arrogant.
On that last bit, though, he might have reason to be. Here's his top-notch free kick goal—his second off a set piece on the day—and one that you won't see replicated off the foot of anybody else not named Ronaldo or Messi. It put Liverpool up 3-1 against Zenit St. Petersburg in their Europa League match, and leveled the teams at 3-3 on aggregate.
If you're outside the U.S. and can't view the video, here's a GIF.