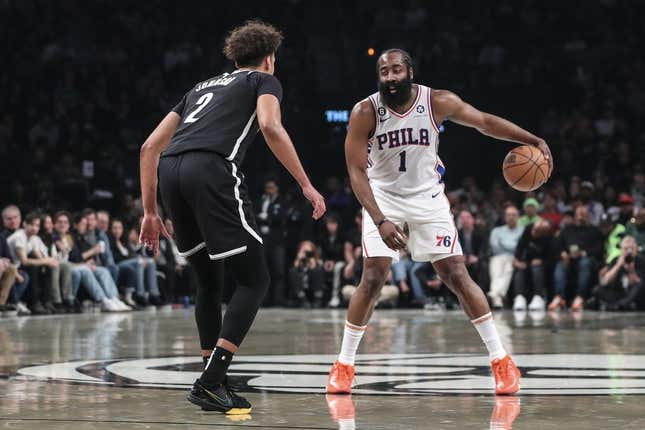 Philadelphia 76ers guard James Harden was ejected with 13.6 seconds remaining in the third quarter for committing a flagrant 2 foul on Brooklyn Nets forward Royce O'Neale on Thursday in Game 3 of an Eastern Conference first-round playoff series in New York
Can the Florida Panthers make a comeback? | Agree to Disagree
Harden was originally called for an offensive foul when he elbowed O'Neale to the floor just before the paint along the left side near Brooklyn's bench. After officials reviewed the play, Harden was ejected when the call was upgraded.
The Nets held an 80-76 lead when Harden was tossed. He scored 21 points on 8-of-15 shooting in 29 minutes.
In the opening moments of the game, Philadelphia center Joel Embiid did not get ejected for kicking Brooklyn's Nic Claxton.
With 9:34 remaining in the first quarter, Claxton dunked over Embiid to finish off an alley-oop from Mikal Bridges. As Claxton stepped over Embiid, he was kicked in the groin area by Embiid's left foot.
After reviewing the play, Claxton was handed a technical foul while Embiid was assessed a flagrant 1 foul.
Claxton was ejected with 8:48 remaining in the fourth quarter after getting his second technical following a dunk that gave Brooklyn an 87-81 lead.
Claxton finished with 18 points on 8-of-9 shooting from the floor in 28 minutes.
--Field Level Media