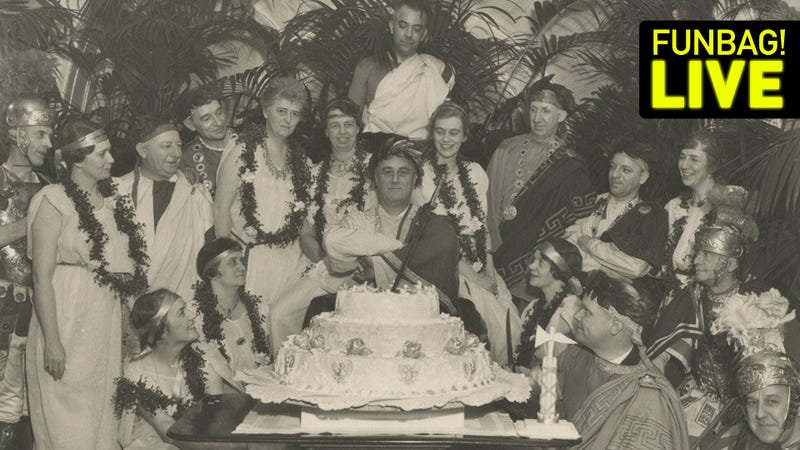 Time for your weekly LIVE edition of the Deadspin Funbag. To submit a question to the live Funbag, you gotta post down in the bowels of the discussion section below.
Our beloved Drew Magary is out this afternoon, so the rest of the staff is filling in for him. Let's do this.
Update, 5:30 p.m.: We're going to go back to "blogging" now. Thanks for all of your questions.