Following the NCAA's lead, the ACC announced Wednesday it will be relocating all neutral-site championship events previously set in North Carolina. This is being done in reaction to House Bill 2, the anti-LGBTQ piece of legislation already responsible for the removal of the NBA All-Star Game, March Madness, and now, ACC Football Championship.

The decision was made during this week's Council of President's meeting in Clemson, S.C., and will go into effect immediately, meaning the ACC football title game—originally set to take place in Charlotte, where it brought in roughly $32.4 million in 2015—and seven other championships will be moved out of state. New tournament site locations have yet to be determined by the conference.
The 15 presidents released a joint statement in the press release detailing their decision to take action over the anti-LGBT bill.
"As members of the Atlantic Coast Conference, the ACC Council of Presidents reaffirmed our collective commitment to uphold the values of equality, diversity, inclusion and non-discrimination. Every one of our 15 universities is strongly committed to these values and therefore, we will continue to host ACC Championships at campus sites. We believe North Carolina House Bill 2 is inconsistent with these values, and as a result, we will relocate all neutral site championships for the 2016-17 academic year. All locations will be announced in the future from the conference office."
G/O Media may get a commission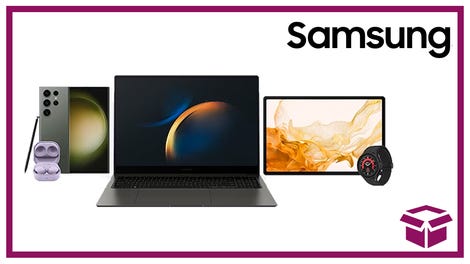 24 hour deals
Discover Samsung - Daily Deal
ACC commissioner John Swofford also voiced his support of the move, leaving the door open for the championships to return to the state upon the condition of legislative change.
"The ACC Council of Presidents made it clear that the core values of this league are of the utmost importance, and the opposition to any form of discrimination is paramount. Today's decision is one of principle, and while this decision is the right one, we recognize there will be individuals and communities that are supportive of our values as well as our championship sites that will be negatively affected. Hopefully, there will be opportunities beyond 2016-17 for North Carolina neutral sites to be awarded championships."
The ACC will move the eight neutral site championships: women's soccer, football, men's and women's swimming and diving, women's basketball, men's and women's tennis, women's golf, men's golf, and baseball.
The championships set to take place on a member university's campus will stay put for the time being—this means the field hockey tournament will remain at Wake Forest; same for the wrestling championships at N.C. State. The list of ACC championship locations can be viewed in full below.
We will now wait with bated breath for the NCGOP's response to the latest round of "political peacocking."