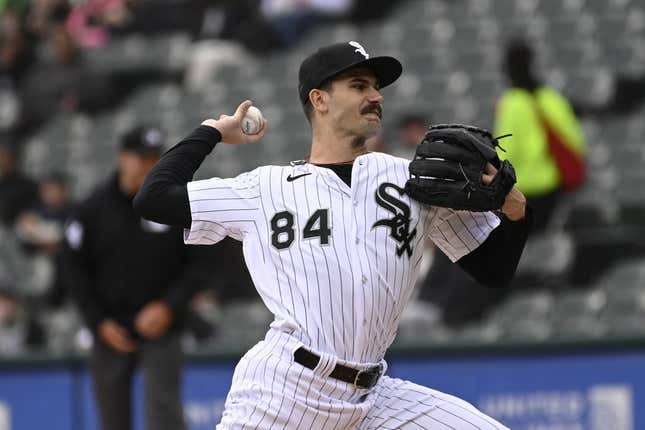 After taking two of three games from the defending World Series champion Houston Astros, the Minnesota Twins face another big challenge on Monday afternoon when they open a three-game series against the Chicago White Sox in Minneapolis
Are the Oakland A's a failed state? | Agree to Disagree
Dylan Cease (1-0, 1.59 ERÅ) will take the mound for Chicago and, despite being just 3-4 with a 5.14 ERA in nine career starts against Minnesota, the right-hander has flirted with no-hitters in each of his two last outings against the Twins. In his most recent start against Minnesota on Sept. 3, 2022, Cease was one out away from putting his name in the history books
Eventual American League batting champ Luis Arraez lined a 1-1 pitch to right center with two outs in the ninth to spoil Cease's no-hit bid. Cease had to settle for a one-hitter, striking out seven and walking two in a 13-0 victory.
"It would have meant a lot," Cease admitted afterward. "It's obviously an incredibly difficult feat to achieve. It definitely would have meant a lot."
Cease also one-hit the Twins over seven innings in his previous start, allowing just a fifth-inning single to Alex Kirilloff in an eventual 11-0 win
Right-hander Kenta Maeda (0-1, 1.80) will make his second start after missing the entire 2022 season following Tommy John surgery. Maeda allowed one run on three hits over five innings at Miami on Tuesday, but still picked up a loss as reigning National League Cy Young Award winner Sandy Alcantara tossed a three-hit shutout.
Minnesota is coming off a 5-1 loss on Sunday, when Astros rookie right-hander Hunter Brown -- rated Houston's top prospect by MLB.com -- held the Twins to only two hits and an unearned run over seven innings
Despite the loss, manager Rocco Baldelli was happy with what he saw from the Twins in taking two out of three from the Astros. Houston went 6-0 against Minnesota in 2022, outscoring them 36-11 in the process
"I strongly like what I saw this series from our team," Baldelli said. "I consider that a good series win for us. ... I think overall our guys did a nice job in the series. Competed very well against a good pitching staff and good lineup. If you go out there and play like that against teams like that, those are very positive signs.
Chicago enters Monday having lost two out of three games at Pittsburgh, including a 1-0 setback on Sunday. The contest featured a sixth-inning, benches-clearing incident after Pirates star Oneil Cruz slid late into the right knee of catcher Seby Zavala while trying to score from third on a Ke'Bryan Hayes grounder. Cruz fractured his left ankle on the play.
Zavala appeared to yell at Cruz after the play, prompting Carlos Santana to have heated words with the catcher. Both teams then emptied onto the field for some pushing and shoving as Cruz laid in pain on the ground. No players were ejected.
"It was kind of a baseball play," Zavala said. "I wasn't too happy with how late the slide was (and) I was talking to Santana about it. He didn't like what I said and he said something I didn't like and that's what happened. I think in a couple days everybody will forget about it."
--Field Level Media