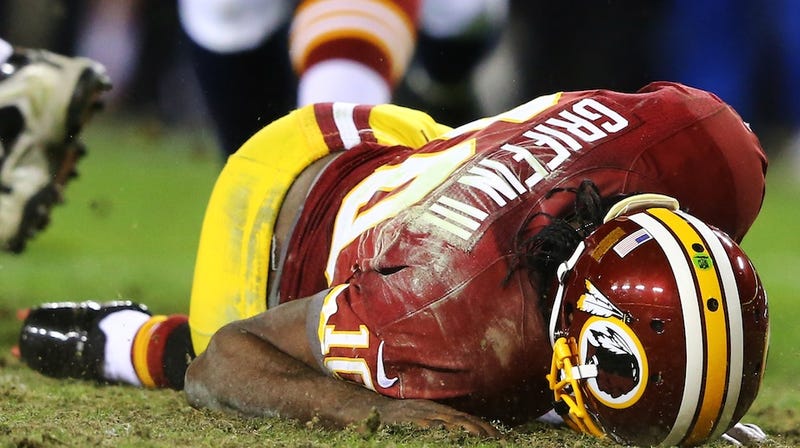 After the Fred Smoot-reported kneepocalypse, we finally have an actual report on the state of RG3's injury. The Washington Post cites sources who have seen the test results, and says the MRI indicates Griffin has partial tears of his anterior cruciate ligament (ACL) and lateral collateral ligament (LCL).
What does this mean for his recovery time? It's not clear. In his press conference earlier today, Mike Shanahan said there was some confusion about the MRI—whether the tears were suffered yesterday, or if they were old injuries. (He had been playing on what was termed a sprained LCL for weeks.) Griffin will see Dr. James Andrews at his Florida clinic tomorrow, an examination that might include exploratory surgery to see just how badly he's hurt.
Griffin partially tore the same ACL in the third game of his sophomore year at Baylor, and missed the rest of that season. He returned fully healthy to start 2010.