Well, this is depressing: Cleveland's Andrew Bynum, trying to salvage his career after missing an entire season with chronically injured knees, says he still plays in pain, and regularly considers retirement. "I'm a shell of myself right now," he said.
Bynum was speaking after practice in Philadelphia, where he was sent in 2012 as part of the massive trade that brought Dwight Howard to Los Angeles. Once considered the 76ers' franchise savior, he never played a game. Now in Cleveland on an incentive-laden contract, the big man has struggled in limited action off the bench. The Cavs are keeping his minutes down, and making sure he doesn't play on back-to-back days. It'll take a long time for the seven-footer to get back in game shape, and he's accepted that he'll never be 100 percent again.
"I still feel sharp pains," he said, "like after my dunk [in Milwaukee]. After that I went down from there. Still quite a ways to go. At the moment, it's tough to enjoy the game because of how limited I am physically. I'm still sort of working through that."
It's more than that. He's just not enjoying basketball:
"I'm struggling mentally," he said quietly after practice at Temple University. "I'm trying."
Asked what his goal is, Bynum said, "Just to be able to play without pain and discover the joy again."
G/O Media may get a commission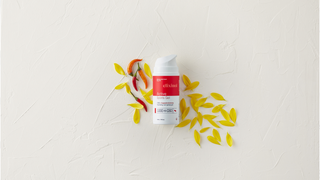 Bynum said he expects boos when he enters the game in Philadelphia tonight, as a result of everything he was promised to be—and everything the Sixers gave up to get him. He won't blame them, he said, and he holds no ill will toward the city, or the team and its medical staff. If he could have played, he would have. But now the 26-year-old is actively wondering if he can play at all.
"Retirement was a thought, it was a serious thought. It still is."
Even if Bynum can overcome the short-term pain and become more than a 15-minutes-off-the-bench guy, there probably aren't many more miles left on him. Bynum suffered knee injuries in four of his final five seasons with the Lakers, though none of them catastrophic. It's a familiar career path for many big men, one that usually has a sad, abrupt outcome.