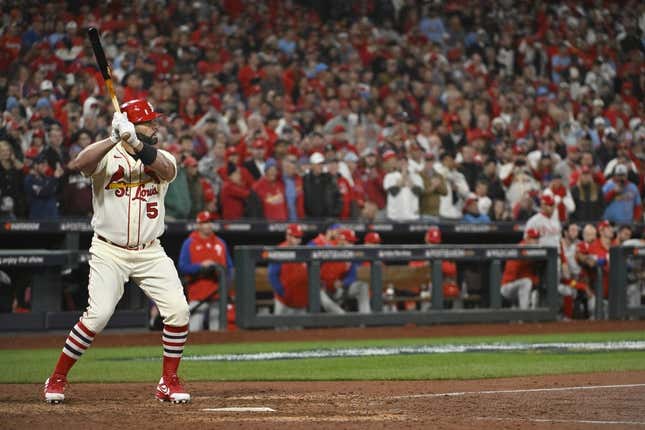 Retired slugger Albert Pujols rejoined the Los Angeles Angels at spring training as a special assistant, part of his 10-year personal services contract.
The contractual agreement was part of Pujols' original 10-year, $254 million deal with the Angels, signed before the 2012 season. He was released by the Angels in May 2021.
"It was just part of the business, that's how it is, and there's nothing holding me back from anything," Pujols said. "I'm really happy to be back here. What happened two years ago, I don't hold any grudges on anything. That's part of the business."
After a week or 10 days with the Angels in spring training, Pujols said he plans to finalize a return to the Dominican Republic. He will assist prospects and "whatever (general manager) Perry Minasian needs."
"I'm just trying to assist him, but it's not my job to be in the front office. It's more about working with younger guys however I can," Pujols said.
All-Star Mike Trout said there is no price the team could put on having Pujols available as a sounding board and tutor for young players -- and he should know.
"Even myself, I have questions. He's just been through so many situations," Trout said. "Mentally, physically, he's been through it all. So if you're going through something, it's good to talk to him. I was very fortunate to be around veteran guys, and he's one of the best to ever do it."
--Field Level Media