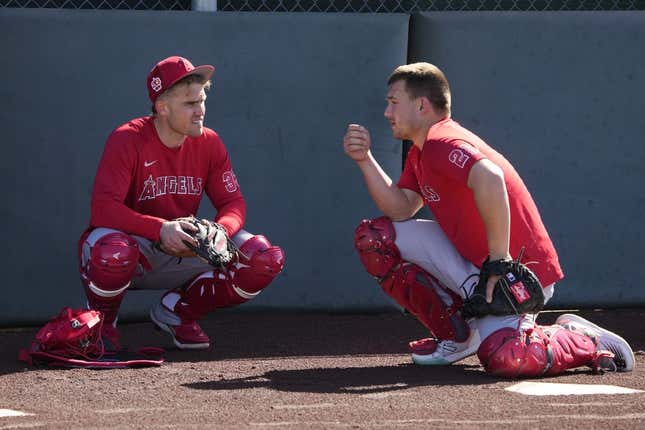 The Los Angeles Angels placed catcher Max Stassi on the restricted list on Sunday as the 32-year-old continues to deal with a serious family medical issue.
How running an NFL team is like running a restaurant | Chef Emeril Lagasse
Stassi hasn't played in a game this season. He was initially placed on the injured list in March due to a hip injury and was transferred to the 60-day IL in June. Stassi is now cleared physically but opted not to return to the Angels this season.
"Max informed the Angels that while he is in a position to resume activities to return to MLB, he has voluntarily chosen not to do so for the remainder of the 2023 season as a result of a serious family medical issue," the Angels said in a statement.
Stassi played in a career-high 102 games last season, batting .180 with nine homers and 30 RBIs. In 10 seasons with the Houston Astros (2013-19) and Angels (2019-22), Stassi is a career .212 hitter with 41 home runs and 128 RBIs.
Los Angeles also reinstated catcher Matt Thaiss (shoulder) from the IL and optioned shortstop Andrew Velazquez to Triple-A Salt Lake.
Entering Sunday, Thaiss was batting .223 with eight homers and 30 RBIs in 90 games this season. Velazquez was batting .173 with two homers and three RBIs in 54 games with the Angels.
—Field Level Media