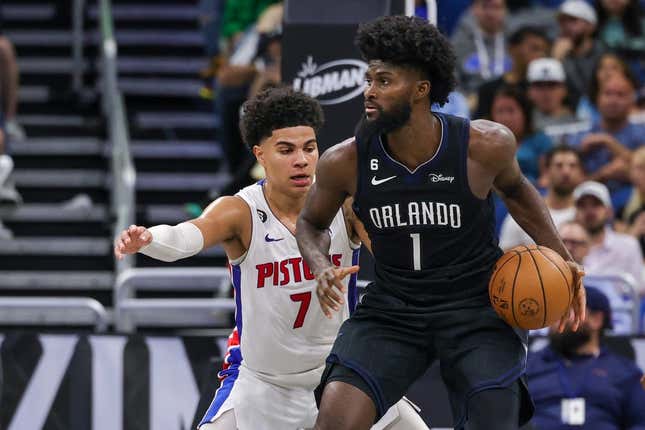 Orlando Magic forward Jonathan Isaac will miss the rest of the season following surgery Friday to repair a torn left adductor muscle.
The team said an MRI revealed the tear on Wednesday after the oft-injured former lottery pick felt discomfort in Tuesday's practice.
"Our thoughts are with Jonathan, whose fortitude in dealing with adversity is unique," Magic president of basketball operations Jeff Weltman said in a statement. "Jonathan has worked extremely hard to return to the court this season and has demonstrated his impact on our team. We will be by his side as he focuses on the work ahead."
Isaac, 25, returned to the court in January for the first time since 2020. He averaged 5.0 points, 4.0 rebounds, 1.3 steals and 11.3 minutes in 11 games (no starts) this season.
Isaac tore the ACL in his left knee in the NBA bubble at the Disney Sports complex on Aug. 2, 2020, during the COVID-shortened season.
He missed the entirety of the past two seasons rehabilitating the knee. He also sustained a right hamstring injury last year that required surgery.
The Magic selected the 6-foot-10 Isaac with the No. 6 pick in the 2017 draft. He was averaging a career-best 11.9 points and 6.8 rebounds per game in the 2019-20 season when he incurred the injury.
In 147 games (106 starts) for the Magic, Isaac has career averages of 9.0 points, 5.3 rebounds and 1.4 blocks per game.
--Field Level Media