When Coachella opens its gates at the Empire Polo Club today, it sounds the bugle for Festival Season, now a live-music summer staple from coast to coast. At the time of the first Coachella in 1999, its multi-day, multi-stage format was a novelty to anyone who hadn't trekked out to a Woodstock anniversary or jam-band festival in the '90s. Today, virtually every large city in the U.S. and Canada annually throws its own mini-Coachella on some weekend between April and October, giving every music fan a close, convenient opportunity to stand in a field, imbibe the substance of his or her choice, get a sunburn, and hear some bands.
But as music festivals proliferated from George, Wash., to Gulf Shores, Ala., there's a rising suspicion that they've diluted their regional charm. While the cultural flowchart used to be clear—the cool kids went to Coachella, the hippies to Bonnaroo, the aging alterna-dads and -moms to Lollapalooza—these and other festivals appear to be converging upon an unsatisfying, homogenous middle. That feeling was underscored by a New York Times article last month, where the paper's rock critics jointly proclaimed that they will no longer cover the biggest festivals because of "an unrelenting sameness."
However, where others bring anecdote, we bring data. We compiled the lineups from the 21 major 2016 festivals announced to this point, spanning from Coachella to Los Angeles' FYF Fest, held in the last weekend of August. (We'll add Bumbershoot, ACL, Riot Fest, and other late bloomers when their lineups drop, and we've chosen to omit often-repetitious EDM- and jam-band-focused festivals, for the sake of our carpal tunnels.)
Using each festival's poster, we ranked every act based on their positions in the lineup, which enabled us to quantitatively crown the kings of the festival circuit in 2016. And we also tracked the history of some of the biggest festivals, to see whether the current landscape has indeed grown more uniform.

Buzz Vs. Clout
It's hard to determine winners and losers in today's music industry. Charts are a weird mix of albums sales and streams, award shows are out of touch, and Album of the Year lists are too slow and studio-centric. But festivals are a data-rich resource providing perspective on what artists the people want to see in a given summer. Save for outliers here and there who insist upon alphabetical socialism, the art form of the festival poster provides a hierarchical ranking from the large-font headliners to the fine print, although some folks may disagree. We combined those incidental rankings to answer two questions: who are the most representative acts for the 2016 season, and who are the most powerful?
G/O Media may get a commission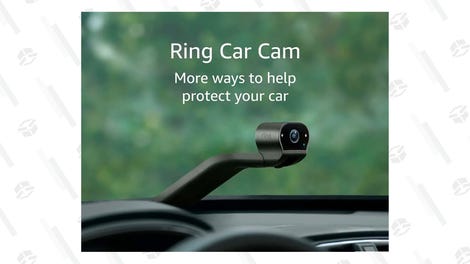 For the first measure, which we'll call Festival Buzz Rating (FBR), we took into account an act's poster ranking at each festival, relative to the total number of artists listed, the size of the festival, and the number of festivals the act is playing this summer. This rewards the acts that were booked more frequently and billed the highest.
We calculate FBR by first generating a ranking of the festivals in our dataset, from largest to smallest. Each of those fests is then assigned a coefficient between 0 and 1—so Lollapalooza, with 171 acts, gets a 1.0, and we fractionally go down from there. Additionally, for each act, we calculate its percentage rank within a festival; in other words, their poster rank divided by the total number of acts. Multiply those two numbers together and multiply by 100 to get FBR.
The perhaps surprising far-and-away winner of these standings: French synth-poppers M83 racked up an FBR of 610, as they're playing nine festivals this summer with an average ranking between 10 and 11. They're never the headliner, but they're in the second or third line of the poster often enough to come out on top. Other FBR leaders include the promiscuous Vince Staples and Nathaniel Rateliff & the Night Sweats, playing 13 and 10 of the 21 festivals we tracked, respectively, followed by LCD Soundsystem, making their controversial reunion run through eight different fests. However, all three of those bands are more than 75 points behind M83.

Interestingly, other than LCD, none of the Top 20 are headliner-type acts—they merely make the list through perseverance, a factor that plays into the festival similarity we'll discuss soon. Indeed, you could almost think of this core roster as a modern version of the '90s traveling festivals—such as H.O.R.D.E., Lilith Fair, and the original Lollapalooza (which switched to its current, stationary format in 2005)—that modern destination festivals replaced.
Our second statistic, Festival Clout Rating (FCR), uses average ranking, festival size, and scarcity to give more credit to the artists that don't need to spend all summer traveling from VIP area to VIP area. We calculate FCR by dividing a bands FBR by the number of festivals they appear at. To steal a term from sports statistics, FBR is a counting stat, while FCR is a not.
As festivals grow more similar down-bill, splurging on high-profile exclusives at the top of the poster is a surefire way to stand out from the crowd. So FCR predictably prioritizes the acts you can only see in one place this summer, such as Guns 'N Roses and Jack Ü at Coachella, Mumford & Sons and Kings of Leon at Firefly, and EDM heavyweights Hardwell and Martin Garrix at Lollapalooza.

Perhaps more interesting are the FCR standings filtered down to bands that are only playing three or more festivals. Here, country-rocker Chris Stapleton is the unexpected king, as he restricts his schedule to the triumvirate of Coachella, Bonnaroo, and Lollapalooza. Radiohead, Ellie Goulding, Lana Del Rey, Halsey, the 1975, Flume, and the Red Hot Chili Peppers are the runners-up in this semi-exclusive power tier.

The Secret To Festival Originality: Meghan Trainor
The repeaters described above hint at the amount of overlap in this summer's music festivals. We measured each festival's uniqueness by calculating how many of its acts appeared at that festival and no others this summer—a high bar, even with more than 900 acts listed across the 21 tallied festivals. As such, most festivals are below the 50-percent mark, with only three—Austin's Levitation, the New Orleans Jazz & Heritage Fest, and West Palm Beach's SunFest — more than half unique.
That simple analysis alone answers the New York Times' question of where to find the unique festivals—just go for those organized around a particular genre, ideally one with a broad tent. The New Orleans Jazz & Heritage Fest predates the modern festival scene by several decades, dating back to 1970, and has kept the focus on the very rich local scene, while subtly stretching the scope at the top of the lineup, booking very non-jazz one-offs such as Neil Young, Nick Jonas, and Snoop Dogg. Levitation, formerly known as Austin Psych Fest, didn't book anyone with more than three festival appearances this summer, but still will present a broad range of sounds from electronic (Caribou, Nicholas Jaar) to oldies (Brian Wilson, Lee Scratch Perry).
The most interesting "unique" festival is Florida's SunFest, a multi-genre affair where the most obvious thread is a lack of concern about coolness. Top-liners Meghan Trainor and Train aren't likely to show up at Coachella any time soon, and down-bill acts such as Evanescence, Rick Springfield, and Salt N Pepa are festival world rarities.

On the other side, San Francisco's Outside Lands, Ontario's Way Home, and New York's Governor's Ball are the least distinctive events. Outside Lands, beyond its exclusive headliner booking of Lionel Richie, has only one other unique artist in the top 30 acts listed on its poster: Chicago's Chance the Rapper, who is also playing the Hot 97 Summer Jam and the EDM-focused Summer Set in Wisconsin, two festivals not included in this data set.

We then looked deeper at exactly where the most similarity between festivals lies. If you just take the top quartile of each festival, the similarity is even higher—a median of 18 percent unique bands instead of 34 percent for the full bills. Accordingly, the differences between festivals lies as you work your way down the poster, with the highest number of unique bands found in the "fine print" of the bottom 25 percent (a median uniqueness of 55 percent).

But looking at the 2016 landscape doesn't tell us anything about whether lineups are growing more indistinguishable in music's festival era. To measure the historical trend, we compiled the bills of the three biggest and oldest festivals of this era—Coachella, Bonnaroo, and Lollapalooza—back to 2005, the first year all three were active "destination" events. The data shows that they indeed did start out with distinct visions: in 2005, Bonnaroo was more than 90 percent unique from the other two fests, while Coachella and Lolla were between 75 and 85 percent dissimilar.

However, that Venn diagram has gradually closed, with Lollapalooza and Bonnaroo dropping to 65 percent unique, while Coachella held steady around 70 percent for the last 10 years compared to the other two festivals. The time series tells the story of Bonnaroo gradually moving away from its jam-band roots, while Lollapalooza has a more complicated history—its uniqueness plummeting from 2006 to 2009 as it sat at the intersection of Coachella and Bonnaroo, then spiking again as they jumped on the EDM money train before the other two festivals.
So Which Festival Is The Best, And/Or The Coolest?
Despite this mounting monoculture, you probably still want to see some bands this summer, which raises the question: given an unlimited travel budget, which festival should you choose? That circles back to the two ways we power-ranked artists earlier: do you want to attend the most 2016 festival, or the most high-powered?
To get that full zeitgeist experience, we averaged the FBR of all the acts at each festival, Logically, we found that Outside Lands and Way Home, the two least unique lineups, were the most "buzzy," followed by the much less common bills at Coachella and Glastonbury. An interesting underperformer, given that less-unique festivals should have a higher average buzz rating, is Governor's Ball, which is the third-least unique festival but ranks only 11th in FBR—suggesting they're mostly sharing less popular bands with their peers.

When we average festival clout rating for each fest, the result is a blowout, with Coachella dominating every other event on the summer schedule. There's some circular reasoning involved—FCR values exclusivity and festival size, and Coachella has the second-most acts and a lot of high-profile one-offs, including Guns 'N Roses, Jack Ü, Rancid, Edward Sharpe & The Magnetic Zeroes, James Bay, 2 Many DJs, and Death Grips (if they actually show up). The next tier is dominated by the big-money, big-capacity fests: Lollapalooza, Glastonbury, Bonnaroo, and Coachella's new NYC cousin Panorama.

Combine the two methods, and your best all-around bet remains Coachella, the granddaddy of the festival circuit. And good news if you're not reading this from within the Indio grounds themselves: there's always next weekend.

We welcome collaboration to do more with the dataset. You can access the raw data here, and view our messy code (sorry) in Jupyter notebooks on Github here and here.

---
Rob Mitchum is a music and science writer, mostly for Pitchfork and the University of Chicago. He lives in Oak Park, Ill., and tweets at @robmitchum (and @phishcrit, if you're into that sort of thing).

Hunter Owens is a Data Scientist at the Impact Lab in Chicago. A child of Los Angeles, he prefers to spend his time eating tacos and listening to Vin Scully. He is still mad that he wasn't allowed to go to Coachella in 10th grade. You might enjoy his twitter, @hunter_owens.