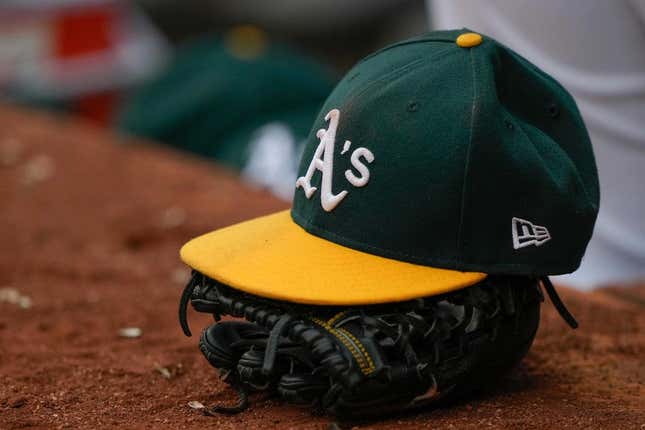 The Los Angeles Angels proved they could retain a lead on Tuesday. They hope to get the chance to repeat the feat when they host the Oakland A's on Wednesday night in Anaheim, Calif
Chris Paul should ride the bench next season | Keep it a Buck(et)
The Angels have held a lead in 21 of their 24 games but have just 12 wins to show for it, including a 5-3 victory over the A's on Tuesday. Los Angeles leads the majors with seven blown saves, including one on Monday, when the team fell 11-10 to Oakland in 10 innings
Angels manager Phil Nevin has used both Jose Quijada and Carlos Estevez in the closer's role, and each has four saves, but the club's problems run deeper than the ninth inning
Los Angeles has five relievers with an ERA over 5.00, including Jimmy Herget, who recently was demoted to Triple-A Salt Lake, and Ryan Tepera, who is on the injured list.
"We've certainly had leads," Nevin said. "So, yeah, that's disappointing, but I'm confident in those guys. ... We have guys who can get outs. Everybody down there has to get outs when we play 18 straight games and we need to get guys rest. Everybody is going to need to get big outs."
The Angels haven't had a day off since April 13, and they will keep playing daily until they have a travel day on Monday
Left-hander Tucker Davidson (1-1, 2.40 ERA in six games) is one reliever who has pitched well -- so well that he soon might be in the rotation, replacing Jose Suarez, who has struggled as a starter (0-1, 10.26 ERA).
"That discussion's going to be had, I'm sure," Nevin said when asked about a decision to move Davidson to a starting role. "He was really good his last few times."
The Los Angeles bullpen came through on Tuesday, as Aaron Loup, Matt Moore and Estevez combined for four scoreless innings to close out the win.
Left-hander Patrick Sandoval (1-1, 3.38 ERA) will make his fifth start of the season for the Angels on Wednesday. He is coming off his only loss of the year, when he gave up five runs and four hits in four innings against the New York Yankees on Thursday. He struggled with his control, walking six to tie his career high
Sandoval is 3-3 with a 1.84 ERA in nine career starts against Oakland, the three victories being his high against any opponent.
Right-hander Luis Medina will make his major league debut for Oakland on Wednesday after going 0-0 with a 3.86 ERA in four starts at Triple-A Las Vegas.
Medina, 23, was one of four players the A's acquired last year from the Yankees in a midseason trade, when Oakland sent pitchers Frankie Montas and Lou Trivino to New York.
Medina struggled with Double-A Midland last season once he joined the Athletics' organization, and he requested the club allow him to pitch in the Dominican Winter League
In 10 appearances for Toros del Este, he went 0-1 with a 2.57 ERA and 32 strikeouts in 28 innings.
"Medina pitched really well in the Dominican," A's general manager David Forst said. "He was really comfortable and had some outstanding games. It's been nice to see him go three innings at a time and pitch well. He's stood out as somebody that we've seen a nice little jump from, and it makes sense because he's comfortable down there and knows the team. Luis stood out."
--Field Level Media