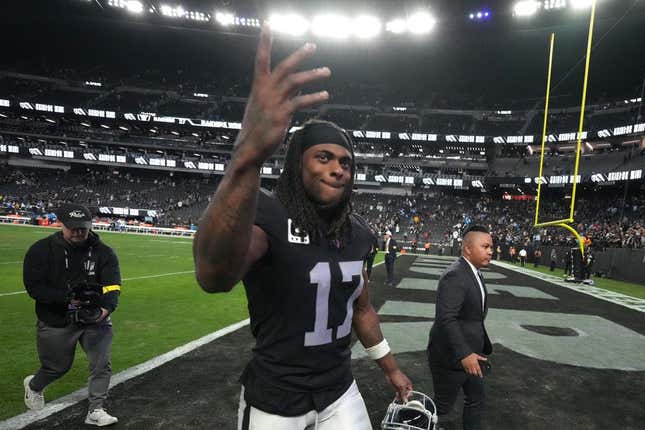 Las Vegas Raiders wide receiver Davante Adams is no longer facing a misdemeanor assault charge for shoving a cameraman after his team's road game last season against the Kansas City Chiefs
How running an NFL team is like running a restaurant | Chef Emeril Lagasse
A spokesperson for the Kansas City municipal court told The Kansas City Star on Friday that a prosecutor had dismissed the charge, and that the case was closed.
The man, identified by police as Ryan Zebley, was a University of Missouri-Kansas City student working with a local production company that was helping ESPN cover the Oct. 10 "Monday Night Football" game.
The Chiefs won 30-29, and as Adams was leaving the field, he pushed Zebley to the ground as they crossed paths, which was caught by TV cameras. Per reports, Zebley sustained "whiplash, a headache and a possible concussion" from the incident.
"He ran and jumped in front of me coming off the field and I bumped into him and kind of pushed him, and he ended up on the ground," Adams said after the game. "So I want to say sorry to him for that because that was just frustration mixed with him literally just running in front of me. I shouldn't have responded that way, but that's how I initially responded so I want to apologize to him for that."
Zebley has filed a civil lawsuit against Adams, the Raiders, the Chiefs and others. That case is still pending
Adams, 30, is a six-time Pro Bowl selection with 87 touchdowns in 133 games with the Green Bay Packers (2014-21) and Raiders
--Field Level Media