Van Morrison has recorded the song "Irish Heartbeat" three times in the past 32 years. It appears most recently on his new record, Duets: Re-working the Catalogue, accompanied by Mark Knopfler. The arrangement and instrumentation are renewed, too; the song is structured to feel more ventilated and relaxed, like a retirement home. The drums settle into a gentle, painless shuffle while Knopfler does his best to inhabit the song, summoning his voice from a seeming depth, filing little scribbles of guitar into the empty, neutral space.
Something is missing, though. Morrison had recorded the song previously with the Chieftans in 1988 for their collaborative album, also titled Irish Heartbeat. In their arrangement, the percussion is minimal and the acoustic guitars shimmer around the vocals, cultivating a glossy, weightless feeling within the song, a kind of bodiless yearning mirrored in the lyric, which pleads for someone to stay home: "Stay a while with your own ones / 'Cause this world is so cold / Don't care nothing for your soul / You share with your own ones."
But the original recording, on 1983's Inarticulate Speech of the Heart, fascinates me the most. In fact, Van's work in the '80s and early '90s fascinates me generally. Critically, these records have been occasionally celebrated but are still mostly regarded as needless and supplementary to the flowing and contemplative arc of his early solo albums, ranging from 1968's surging, shamanic Astral Weeks to 1974's more composed but similarly digressive Veedon Fleece.
Van's '80s records had a kind of uneven relationship with contemporary recording techniques; he never resisted the studio discipline he absorbed from John Lee Hooker, which required that songs be recorded quickly and severely—"in and out," as Van characterizes it in a series of interviews concerning the Duets collection. And he never committed fully to gated reverb and exotic banks of synthesizers, even as other avatars of the '60s (from Dylan to the Rolling Stones) did. Synths and reverb are applied gently to these albums, on songs that are intended to have the gauzy depth of a pool, or a memory.
On the original "Irish Heartbeat," the synths are so plush and dimensional that they feel like sinking forever into a couch. Compared to the other recordings, the tempo moves at a near-sleeping pulse. Van sings the recursive, imploring melody as if he is lifting himself from a vortex, trying to describe the harmonic integrity of the past and present in an environment that, at least in 1983, suggested the unintelligible blur of the future. Like the nostalgia that is its subject, the song seems to lack a center, and is potentially endless.
Inarticulate Speech of the Heart, Van's last album for Warner Bros., is at least half-crowded with instrumentals, unusual for an artist whose music tends to orbit the intermittent flares of his voice. Among the instrumentals is the closer, "September Night," which moves in a drowsy and distracted way, as if sleepwalking through its changes. A woman's voice spectrally hovers over a drifting blush of synths, giving the track a haunted feeling, like air stirring through an abandoned building. Throughout the '80s, Van's records slowly became populated by these gleaming, frictionless pieces, to which he'd contribute piano and saxophone, an instrument he first learned when he was a teenager. The first primarily voiceless gesture he attempted in this vein was "Scandinavia," from 1981's Beautiful Vision, a track in which Van's piano, Mark Isham's organ, and David Hayes' bass build around each other complexly, like staircases in an Escher design.
Beautiful Vision acts as a kind of template for Van's '80s career: It seems executed with incredible ease while also feeling rich and deliberate in its texture. Here, he begins to contemplate his adolescence in Belfast, which had previously environmentally figured into "Cyprus Avenue" from Astral Weeks, and which consumes his focus more and more as he gets deeper into the Reagan Era. He dedicates an entire song to his first job ("Cleaning Windows"), the efficacy and simplicity of which is simulated in the music. On songs like "Celtic Ray," he incorporates a mysticism and an investment in ancient Britain that had only subtly manifested in his work beforehand. "All over Ireland, Scotland, England, and Wales," he sings, "I can hear the mother's voices calling / 'Children, children, children.'" Uilleann pipes stir through the mix. This mysticism would evolve into a more shapeless and extraterrestrial religious fixation, which throughout the decade would be fulfilled by varieties of meditation and discipline, including a flirtation with Scientology. (Several of the songs on Beautiful Vision are indebted to the writings of theosophist Alice Bailey, while the liner notes of Inarticulate Speech of the Heart thank L. Ron Hubbard.)
The title of 1986's No Guru, No Method, No Teacher was intended to distract from Morrison's drift between alternative spiritualities; from here on out, he creates a more abstract and holistic universe, using a Protestant vocabulary to contemplate something more elusive and indefinite. He sings the album title in the song "In the Garden," almost whispering it between a minimally stirring piano and acoustic guitar: "No guru, no method, no teacher / Just you and I and nature / And the Father in the garden." This was the most acclaimed of Van's '80s records, considered a return to the ambiguous and swelling designs of Astral Weeks. Flutes thread through it; the unstable anatomies of the songs are occasionally vertiginous, as if motivated upward by gusts of air. It's also the first record on which Van's voice seems to have endured some erosion: He occupies a lower register, and his range seems slightly collapsed, but it enriches his phrasing. His words sound as considered and composed as pebbles shaped by the flow and direction of a stream.
G/O Media may get a commission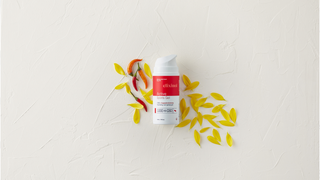 Van's evolving spirituality is totally developed on 1989's Avalon Sunset, where at least two songs are directly pitched to God, including "Whenever God Shines His Light," a duet with British vocalist Cliff Richard. While the verses reiterate gospel-derived contemplations of God ("In deep confusion, in great despair / When I reach out for him, he is there"), the chorus dissolves into a meditative, almost narcotic humming. There's an ambiguity in the direction of Van's spiritual longing, a tension and space that implies more than it directly communicates. This ambiguity joins his whole discography together; in an essay about the live record It's Too Late to Stop Now, music critic M. Mark suggested that "all of Van's music is part of one song, one great incantatory hymn of praise and propitiation." His hymns for the most part, whether addressed to God or a "universal magnet" (as in 1980's "Summertime in England"), seem to acknowledge and are captivated by some kind of ulcerating absence.
Even now, listening to "Whenever God Shines His Light," it's strange to hear Van Morrison accompanied by another voice; his phrasing is so broad and captivating that it seems to take up physical space. Both severe and elastic, his voice travels in wide circuits through his songs. During The Last Waltz, the Band drift into "Tura Lura Lural (That's an Irish Lullaby)," Richard Manuel's fractured voice wailing out the first verse. Van emerges from behind them, the audience applauding gently, then wildly when they recognize him, and the song bends ecstatically toward Van, like a flower lifting in the direction of the sun.
So his effect is almost gravitational, and any reduction in gravity is jarring, and tends to displace and scatter the song's focus. On Re-working the Catalogue, Joss Stone guests on the Common One song "Wild Honey," and her performance seems indifferently floated over the track, disturbing the self-contained devotional universe the song generated in its original recording. Bobby Womack's turn in "Some Peace of Mind" is one of the few duets where Van and guest operate on a continuum, completing different sides of an equation. One of Womack's final recordings, his voice on it sounds like creaking leather formed over centuries, and it meets pleasantly with Van's reduced, somewhat sinus-driven, but finely conducted tenor.
"Some Peace of Mind" originated on 1991's Hymns to the Silence, Van's only double album. The first disc of is a very odd, distracted constellation of songs that mostly describe Van's professional dissatisfactions. Some take the shape of traditional blues, while others resemble the bright, condensed bursts produced by Tin Pan Alley in the early 1900s. It's as if Van thinks silence is most appropriately honored when one does as many things as possible with it. It doesn't sound like Astral Weeks, but its restlessness seems to emanate from a familiar source—as Van described it once, "a desire to break out of this rigidity."
Van's lyrics are often allusive, whether to authors and poets he admires or his own childhood in Belfast. An isolated sentiment can contain a vast chronological depth. For instance, "Orangefield," from Avalon Sunset, where Morrison remembers someone he fell for while attending school in Belfast, but the feeling carries into the present. "How I loved you then in Orangefield," he sings, "like I love you now in Orangefield." That album also has Van's first spoken-word track, "Coney Island," on which reminisces, in a strange, circulatory way, about his trips to County Down, where he'd birdwatch and have good craic (an Irish term for conversation). He describes himself looking at the side of his mother's face "as the sunlight comes streaming through the window in the autumn sunshine, and all the time going to Coney Island I'm thinking, 'Wouldn't it be great if it was like this all the time?'"
Van's expressions of his childhood are less like a nostalgia for the past than a curious coexistence with it—the present isn't some distance from the past, but is rather dense with the material of it. Morrison, then, experiences time something like a river, continuous, rushing, where things shift but are always immersed in what they were. It reminds me of a line of dialogue in Ulysses, where the character Stephen Dedalus, while elaborating a familial theory of Shakespeare, inadvertently generates a familial theory of time and the continuity of the self:
In the intense instant of imagination, when the mind, Shelley says, is a fading coal, that which I was is that which I am and that which in possibility I may come to be. So in the future, the sister of the past, I may see myself as I sit here now but by reflection from that which then I shall be.
The second disc of Hymns to the Silence contains two monologues like "Coney Island," Van's voice shattering like autumn leaves over soft, pneumatic synths. The first of them, "On Hyndford Street," is one of the many places on the record where the silence of the album title manifests. "Take me back," Van says. "Take me way, way back, on Hyndford Street, where you could feel the silence at half past 11 on long summer nights." Silence is a feature of memory; we tend to remember things with their sounds substituted or deleted entirely. As Durga Chew-Bose put it on the Hairpin recently, "Noiselessness ... is simply how some memories age."
Van sees a power in this noiselessness, a kind of religious flourish. It's a loss, but it's a loss that lands in his life with dimension. It's this breed of silence that Ireland shares with its language and mythology, the silence that characterizes its isolation from the rest of the world. There's a section in W.B. Yeats' collection of Irish folklore, The Celtic Twilight, where the poet writes, "We can make our minds so like still water that beings gather about us that they may see, it may be, their own images, and live for a moment with a clearer, perhaps even with a fiercer life because of our quiet, our silence." It bears more than a little resemblance to the chorus of "So Quiet in Here," from Morrison's 1990 album Enlightenment: "This must be what paradise is like / So quiet in here / So peaceful in here."
If Van's devotion to silence is documented exhaustingly in 1991, it begins in 1980, with the album Common One, which was recorded at Super Bear Studios in the Alpes-Maritimes, near the city of Nice, though its music implies a greater seclusion. John Jeremiah Sullivan, in an essay about Bunny Wailer, identified it as "an island effect," describing both Jamaica and Ireland. "Isolation does seem to produce these intensities sometimes," he wrote. "You think of Ireland, for instance, a backwater in so many ways, and yet: Yeats, Beckett, Joyce, in one century—how does that happen?"
Morrison seems uniquely tuned to this intensity, a poet whose actual words are often secondary to the velocity of his poetry. Common One is his most refined expression of this impulse: yawning, eternal hymnals placed against bright and condensed R&B. Its opening and closing tracks occasionally simulate the electric blur of Miles Davis' 1969 album In a Silent Way, Mark Isham's trumpet quivering smoky, compressed phrases against a stuttering bassline and massing drones of organ.
My favorite song on Common One, and my favorite Van Morrison song of all time, is "Summertime in England." That's him singing it at the Montreux Jazz Festival in 1980. As far as I can tell, he's wearing some kind of goldenrod pajama top. His forehead is dewed with sweat, and he seems to be enduring a spiritual fluorescence. His eyes look like little expressive voids. The words of the song—about a rendezvous with a lover, but also about T.S. Eliot and William Blake smoking weed in the depths of the English countryside—are drawn out of him in a slow, almost lunar way, as if telegraphed from a vast inner distance. He sings about "the voice of Mahalia Jackson coming through the ether," and I think about how in Van's music the sublime merges inextricably with physical artifacts, with literature, with countrysides, with voices that contribute to his vision.
He sings about walking "down by Avalon" just as he calls his own music "Caledonian soul"—real geographies whose names and meanings have drifted into myth. His shut eyes perform a series of micro-blinks, as if caught in the design of a trance. He's lost in the music, wading through its textures. "Yeats and Lady Gregory corresponded," he sings, his voice like an elusive, enigmatic pulse. In Morrison's mouth, a phrase will mutate and distend and rubberize. "Corresponded! / James Joyce wrote streams of consciousness / Books / T.S. Eliot joined Lloyd's bank / T.S. Eliot published Joyce / Published Joyce published Joyce published Joyce published Joyce." Later he sings, "It ain't why why why why why why why / It just is," and he sings each why as if it were an individual animal. He signals the band with a convulsive movement of his arm—Van's bands have always acted as sensitive ecosystems—and the horns reduce their volume to a spectral hum. Into the remaining space, arctic in its emptiness, Van leans toward his microphone and whispers, "Can you feel the silence?"
---
Brad Nelson is a writer living in Queens. His work has appeared in The Guardian, SPIN, and the Atlantic, and you can find him hungover on Twitter.

The Concourse is Deadspin's home for culture/food/whatever coverage. Follow us on Twitter.