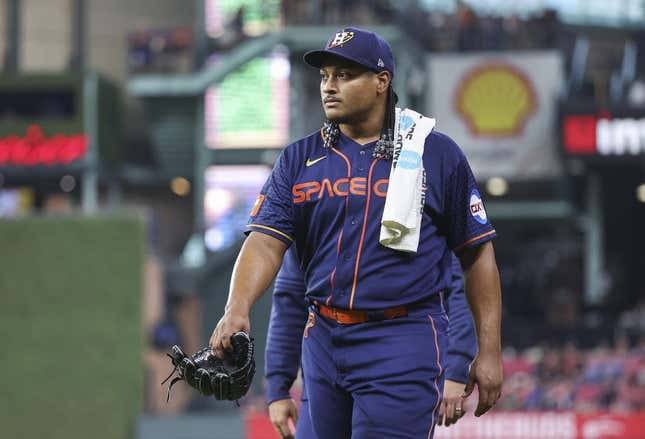 Houston Astros right-hander Luis Garcia will undergo Tommy John surgery and miss the rest of the season, the team announced Friday night
Air Jordans are more American than McDonald's French fries | Deon Cole's Ultimate Sports Fantasy
A date for the surgery has not been set yet.
Garcia exited Monday night's game after just eight pitches.
Garcia is 2-2 with a 4.00 ERA in six starts this season and has 31 strikeouts in 27 innings. He's 28-19 with a 3.61 ERA in four seasons, all with the Astros
The 26-year-old finished second in American League Rookie of the Year voting in 2021, going 11-8 with a 3.48 ERA.
Prior to this week, Garcia had never been on the injured list in his entire career, in the majors or the minors.
Garcia's absence only adds to the Astros' woes on the mound
Fellow right-handed starter Jose Urquidy was placed on the IL on Monday with shoulder discomfort. He left Sunday's game against Philadelphia in the sixth inning.
Houston is also without starter Lance McCullers Jr., who has not pitched this season as he continues to work his way back from a forearm strain that's kept him sidelined since spring training.
--Field Level Media