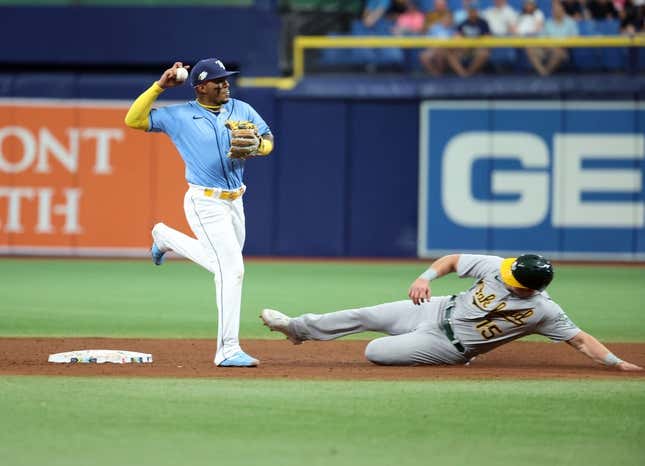 The Oakland Athletics on Monday placed outfielder Seth Brown on the 10-day injured list with a left oblique strain
Brown sustained the injury on Saturday during a check swing while batting.
The move is retroactive to Sunday.
Oakland recalled shortstop Kevin Smith from Triple-A Las Vegas in a corresponding move.
Brown, 30, was batting .200 with one home run, two doubles and two RBIs. He established career highs of 25 homers, 26 doubles and 73 RBIs last season while batting .230 in 150 games.
Brown has 46 career homers and 136 RBIs to go with a .228 average in 302 games.
Smith, 26, was batting .300 with five homers, 12 RBIs and four steals in seven games with the Aviators. He failed to make Oakland's Opening Day roster despite batting .395 with two homers and 15 RBIs in 21 spring games.
Smith batted just .180 in 47 games with the Athletics last season. He is slated to bat sixth and play shortstop in Monday night's game against the host Baltimore Orioles
--Field Level Media