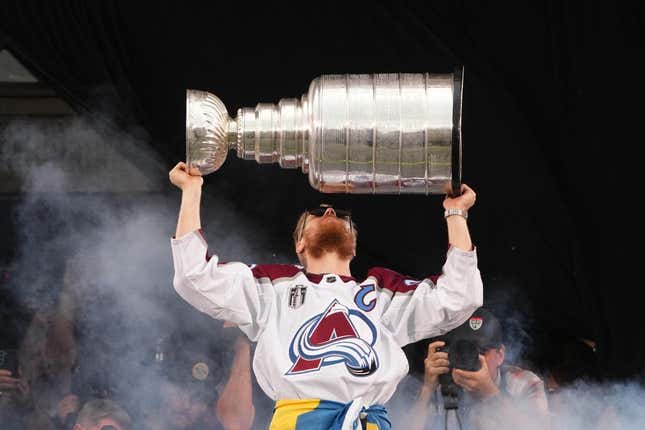 The Colorado Avalanche announced Thursday that captain Gabriel Landeskog will not return from long-term injured reserve to play in the Stanley Cup playoffs
Landeskog, a 30-year-old forward, helped the Avalanche win the Stanley Cup last summer and underwent arthroscopic knee surgery in October, sidelining him for the season
Landeskog was attempting to return to the ice in time for the playoffs, with coach Jared Bednar telling reporters Wednesday, "He's pushing himself to the limits of what he feels he can do."
Landeskog had 59 points (30 goals, 29 assists) in 51 games last season before adding 22 points (11 goals, 11 assists) in 20 playoff games. In 738 career regular-season games, all with Colorado, the former No. 2 overall draft pick has tallied 571 points (248 goals, 323 assists).
Colorado (49-24-7, 105 points) has two regular-season games remaining, Thursday at home against the Winnipeg Jets and Friday at the Nashville Predators. Despite missing Landeskog all season, the Avs are in the hunt for the Central Division title and a high seed for the Western Conference playoffs.
--Field Level Media