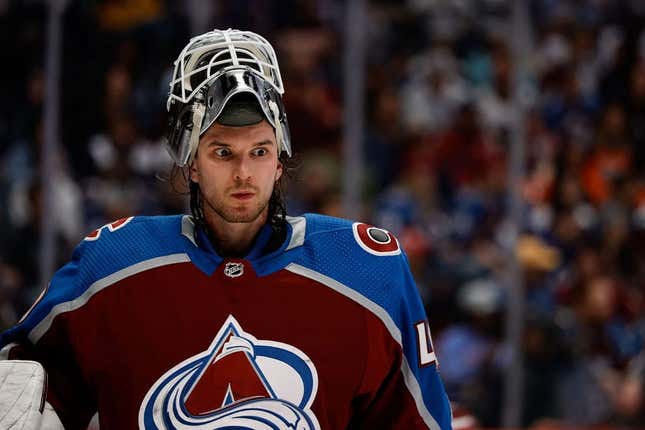 Despite dealing with a slew of injuries throughout the regular season, the Colorado Avalanche have not only clinched a postseason berth, but they also have a chance to win the Central Division
Bass' ERA stinks, but not compared to who he is off the mound | Worst of the Week Countdown
Depth and its stars have carried Colorado to the brink of 50 wins for the second straight year, and it can reach that mark when it faces the Winnipeg Jets in Denver on Thursday night
The Avalanche (49-24-7, 105 points) are still battling Dallas for first place and home-ice advantage through at least the first two rounds. They might have caught a break, too. Winnipeg's win over Minnesota on Tuesday night allowed it to clinch playoff spot, locking the Jets into the eighth seed in the Western Conference
So the Jets (46-32-3, 95 points) have little motivation for Thursday night other than the competitive spirit in their final game of the regular season
Colorado has been competitive through the injury bug that has seen Cale Makar and Josh Manson miss multiple games down the stretch. Captain Gabriel Landeskog has not played all season and it is unknown if he will be available in the playoffs.
Nathan MacKinnon (39 goals, 68 assists) and Mikko Rantanen (54 goals, 48 assists) have carried the Avalanche, but neither recorded a point in Tuesday's pivotal 2-1 overtime loss to Edmonton. Colorado coach Jared Bednar wasn't disappointed in his team, which earned a crucial point to keep control of its fate
"This team is scrappy. They are. They're a resilient group," Bednar said. "They grind. They work. They find a different way to win every night. They're just a competitive group. They've got lots of heart."
Winnipeg has also shown heart in winning seven of its last 10 to reach the postseason.
"We battled our adversity. It might have taken us a little bit longer, but I think we figured ourselves out," said Jets goaltender Connor Hellebuyck, who made his 13th consecutive start against the Wild. "We have the character in the room, and now we know what our game is.
What isn't clear yet is what type of lineup Wild coach Rick Bowness will roll out against Colorado. There is no incentive to play Hellebuyck or any of Minnesota's top players in a meaningless game, which could lead to backup netminder David Rittich getting the nod Thursday night. The third and fourth lines also could see plenty of ice time.
Thursday can also give some players a chance to hone their games heading into the postseason. Jets defenseman Neal Pionk had been playing inconsistently, which was to some extent due to a nagging injury, but he has found a groove down the stretch
"There was a time that he was a little banged-up and there was a time he wasn't playing well. It's a little bit of both," Bowness said. "One thing about Neal is he's coachable. So, it's, 'Neal, we're struggling a little bit here, let's clean these things up,' and he fixes it right away. He's not stubborn about those things. He has a very honest appraisal of his game at that particular point."
--Field Level Media