By declaring an official state of emergency in Baltimore, Mayor Stephanie Rawlings-Blake meant to bolster the Baltimore City Police Department. But with the National Guard and thousands of law-enforcement officials from around the mid-Atlantic region on the scene, one of the local cops says the force feels attention and resources shifting away from them.
Yesterday we saw local restaurants and caterers —from Whole Foods, Five Guys, and Uno Pizzeria & Grill, among others— deliver food to National Guardsmen stationed downtown by the shops and upscale hotels that line Inner Harbor, some distance away from the cleanup efforts and eventual curfew-standoff around North Avenue and Pennyslvania. A Baltimore City police officer we spoke with couldn't speak to whether the National Guard was routinely getting free meals, but he did knew for a fact that due to a lack of preparation and organization, local police in the midst of Monday and Tuesday's riots definitely weren't.
"We have people out there who have been standing around for 15 hours, 17 hours, in their gear, with rocks thrown at them, not getting fed meals," the officer said. "There are chips and snacks like that and water that go around that are given to cops on duty. Usually it's the people on the streets that try to feed us, they bring us water and sandwiches. [Local restaurants] send bags of sandwiches because they know the city isn't. It's crazy! It doesn't make any sense to me."
Additionally, the Baltimore City Police Department received the following memo from the office of the mayor, alerting officers that under the state of emergency, payroll for Baltimore City police officers would remain at the same rate as normal. This memo came two days after another internal memo, stating that Baltimore gangs had banded together to harm cops. (Gang members later said they had indeed called a truce, but in an effort to promote peace.)
The officer I spoke relayed that many with were frustrated by the news, telling me that the order is "a paper trick" to keep the mayor out of overspending on the riots. As the officer explained it, there are times that the mayor can declare a city emergency even before appealing to the governor for state help. Examples given included blizzards and other natural disasters, in which some city police officers were paid double for overtime.
G/O Media may get a commission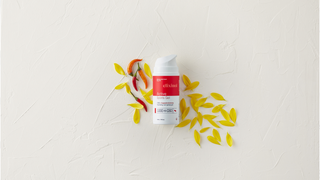 A photo and transcript of the memo is below.

PAYROLL PROCEDURES PROCLAMATION OF A STATE OF EMERGENCY EVENT

Mayor Stephanie Rawlings-Blake applied to Governor Hogan and received a proclamation of a State of Emergency due to public safety emergency issues. The declaration of a State of Emergency allows the Governor to call the Maryland National Guard into action and state service. This is different from the Mayor declaring Time Off by Executive Order in accordance with AM 204-13. City offices are opened for business as usual. The normal payroll rules will apply during this public safety emergency. FLSA covered employees working beyond their normal shifts will receive overtime at the time and one half (1 1/2) rate and in accordance with the applicable Memorandum of Understanding.
Whether or not the Baltimore City police deserve to be paid double for overtime, things can't help but feel a little more ominous when cops are coming up with grievances against the mayor.
---
Photo by Getty.