Barry Bonds's comments in this great USA Today article on how he's rooting for Alex Rodriguez could easily be read as a bit of projection. When Bonds asks how MLB and baseball fans could possibly ever root against one of its greatest players achieving something great, it's a question I'm sure he's asked himself many times over the last decade. That doesn't make the lack of an answer any less baffling.

Rodriguez remains five home runs away from tying Willie Mays for fourth on the all-time HR list, and faces a showdown with the Yankees, who have announced their intentions to withhold the $6 million milestone bonus guaranteed in Rodriguez's contract. Bonds says this is the sort of historic milestone that MLB used to celebrate:
"My godfather means the world to me. I love him to a T,'' Bonds told USA TODAY Sports in an hour-long telephone interview, "but when Alex hits No. 660, I'll be happy for him. Willie will be happy for him. Everybody should be happy for him.

"Any time anybody in the game does something that's a great accomplishment, the game of baseball should celebrate that.

"No matter what. Baseball is benefiting from that person's hard work, so baseball should at least celebrate.''
"Why the hate?'' Bonds asks, even though he knows the answer. PEDs remain beyond the pale to a certain subset of baseball fans, those obsessed with the immutability of statistical accomplishments from era to era. And MLB itself has done more than any tutting media scolds to villainize its own heroes, in its zealous pursuit of some unrealistic and unproductive perception of purity. The result is an entire generation of potential fans who have been given every reason to avoid the game.
G/O Media may get a commission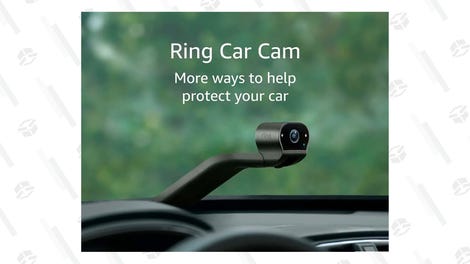 Bonds said he spoke to Rodriguez during the offseason, and told him that the moral high ground (previously ceded by everyone, aggressively, and multiple times) is still there for the seizing.
"I told Alex, you don't need to prove anything to anybody. What do you need to prove? That you can hit another home run? That you can play baseball? Why the hell does anyone need to ask him that? He already proved it. The proof is over.

"If you want to prove something, prove how much you love playing baseball. Show them how much you enjoy playing the game. Enjoy the things that you love.

"If you do that, who gives a damn what they say about you?''
Rodriguez has been the Yankees' best hitter over the first week of the season. And, at least anecdotally, his treatment at the hands of the Yankees and of MLB have seen fans side increasingly in his favor—something Barry Bonds could never have dreamed of during his own fall. It only makes sense, then, that baseball's most unlikely hero could be turning the war started against its most unfairly maligned scapegoat.