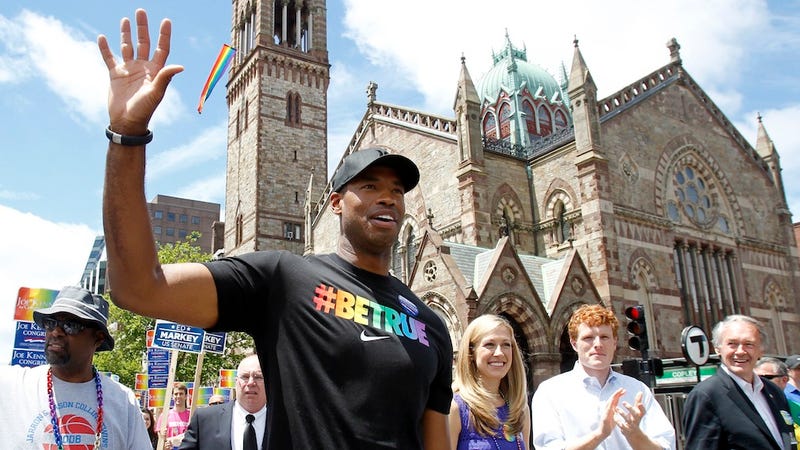 NBA center Jason Collins wore a pretty cool shirt to Boston's gay pride parade today.
Collins, most famous for being the first active player in one of America's four major sports to come out as gay, joined thousands of participants today. He decided to march today with his college roommate Joe Kennedy III. That's the ginger. Kennedy is a Massachusetts congressman now, because Stanford.
Collins, 34 is a league journeyman and will officially be a free agent once the season ends. According to the Associated Press, the Boston Marathon Bombing convinced him to come out as gay in late April to Sports Illustrated and ultimately walk in the parade. The tragedy reportedly "reinforced the notion that things can change in an instant, so he might as well live truthfully." Hence the cool shirt.
Photo Credit: Associated Press