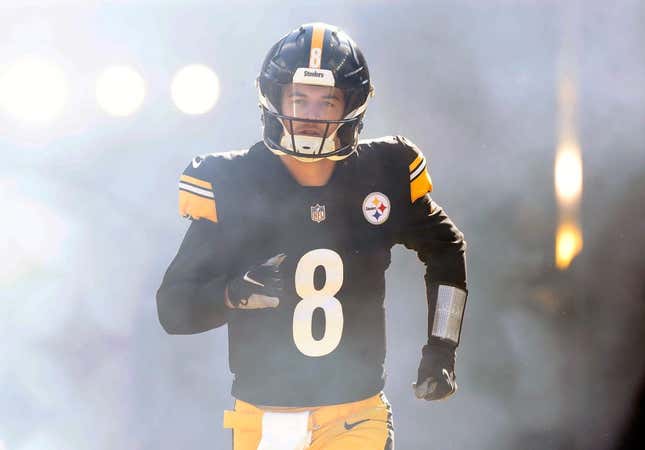 Ben Roethlisberger quarterbacked the Pittsburgh Steelers for 18 seasons and to two Super Bowl championships. And he admitted it was hard seeing someone else under center last season, his first post-retirement
How running an NFL team is like running a restaurant | Chef Emeril Lagasse
On his most recent podcast, "Footbahlin with Ben Roethlisberger," he told successor Kenny Pickett that he didn't exactly wish him well.
"Early on I didn't want you to succeed because you followed me up. I didn't want it to happen," Roethlisberger said to Pickett. "I think that's probably the selfishness of me, and I feel bad for it."
The Steelers started the season with veteran Mitch Trubisky at quarterback, then turned to Pickett as the starter in Week 5. Pickett, the No. 20 overall selection in the 2022 draft, was 7-5 as a starter
Roethlisberger said he warmed to Pickett.
"As you started playing, I found myself rooting more and more for you," Roethlisberger said. "I wanted you to succeed, I wanted you to win games, I wanted you to go in the playoffs. I feel bad that I felt that early on but I'm glad I transitioned to loving and rooting for you."
And the relationship between the two has grown.
"It means the world," Pickett said of Roethlisberger standing by him.
--Field Level Media