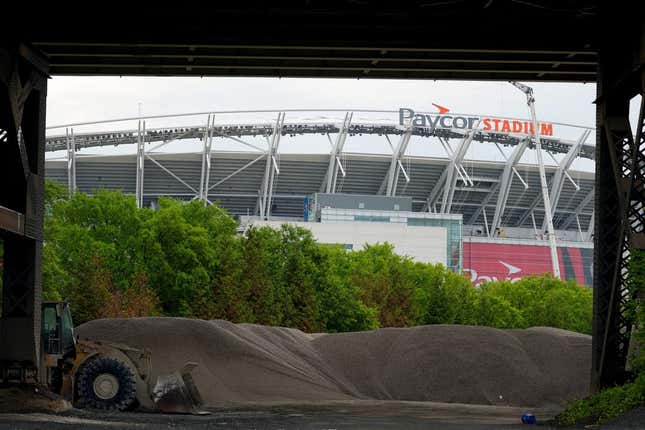 The Cincinnati Bengals threw their hat in the ring to be the annual host of the NFL's Black Friday game
Air Jordans are more American than McDonald's French fries | Deon Cole's Ultimate Sports Fantasy
"The Cincinnati Bengals actually raised their hand and volunteered and said, 'We'd be happy to host the first Black Friday game,'" NFL vice president for broadcast planning Mike North said in a call with reporters Friday. "'In fact, we'd be happy to make this a tradition. How about Black Friday in Cincinnati every year?' I'm sure that will be something we explore moving forward.
The league's inaugural Black Friday matchup will feature the Miami Dolphins visiting the New York Jets on Nov. 24.
According to North, Amazon requested one of the NFL's New York teams be involved in this year's game, which the giant retailer will distribute on Prime Video.
North added the NFL settled on Dolphins-Jets after looking into a Philadelphia Eagles-New York Giants matchup.
The Bengals, who are coming off an AFC Championship Game loss to the eventual Super Bowl champion Kansas City Chiefs, are set to play in four primetime games
The Bengals-Chiefs Week 17 matchup, featuring star quarterbacks Joe Burrow and Patrick Mahomes, was one CBS wanted to carry, according to North. CBS placed it in the late-afternoon window for a national audience
"That was a really important game that they wanted to see on their schedule," North said.
Bengals coach Zac Taylor didn't seem too distraught that the team didn't get its wish this year, noting its four primetime games
"That comes with the territory," Taylor told reporters Friday. "We take great pride in being a team that people want to watch. We've got expectations to live up to that way."
--Field Level Media