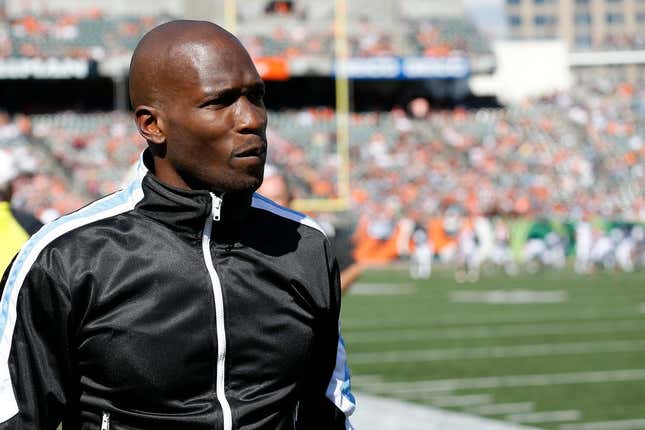 Quarterback Boomer Esiason and wide receiver Chad Johnson will be inducted into the Bengals' Ring of Honor during Cincinnati's Sept. 25 "Monday Night Football" game with the Los Angeles Rams
How running an NFL team is like running a restaurant | Chef Emeril Lagasse
They'll join Ken Anderson, Willie Anderson, Paul Brown, Isaac Curtis, Anthony Munoz and Ken Riley in the club.
"Boomer and Chad were both exceptional players," Bengals president Mike Brown said Thursday. "If you look at the statistics, Boomer has a long list of quarterback firsts here. And Chad was a superb athlete who was probably the quickest receiver we have had here. They could have moments when they just carried the team by themselves. Both players are very deserving of this honor.
Esiason (1984-92, '97) was NFL MVP in 1988 and led the Bengals to a Super Bowl XXIII appearance while making the Pro Bowl three times
"I will always remember I got this because of the season ticket holders," said Esiason, underscoring the voting from season ticket holders from a ballot of 13. "They're the ones who have the memories. They're the ones who spend the money to support the team. They're the ones who know who their favorite players are and who had the biggest impact when they were there. That's not to be taken lightly or ever taken for granted."
Johnson, also known as "Ochocinco," is one of the most popular players in franchise history, an energetic and charismatic presence on the field and social media. In his 10 seasons in Cincinnati (2001-10), Johnson became the franchise's all-time leading receiver with 10,783 yards.
"It means everything," said Johnson, a six-time Pro Bowl selection. "To be shown appreciation for all the years of hard work is awesome. It's a great honor and I'm very appreciative. I'm getting my flowers now while I can smell them. To me, this honor means much more than getting a gold jacket, honestly. This is home."
--Field Level Media