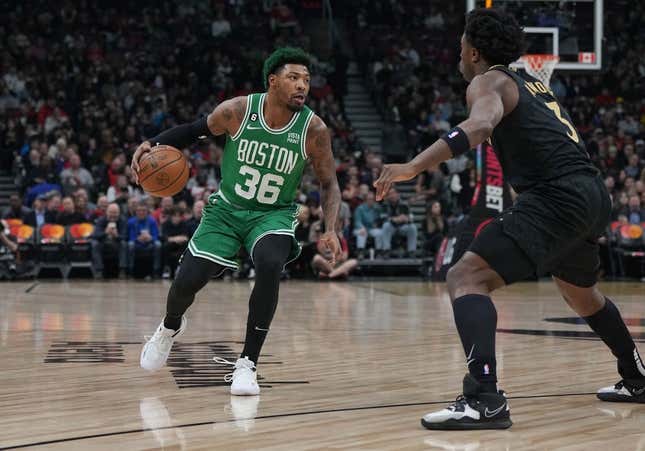 The Toronto Raptors won't lack motivation when they face the host Boston Celtics on Wednesday night
Bass' ERA stinks, but not compared to who he is off the mound | Worst of the Week Countdown
Although Toronto (40-39) can finish no lower than 10th in the Eastern Conference standings, the Raptors would benefit significantly by earning the No. 7 or No. 8 seed rather than finishing ninth or 10th, since the winner of the game between the No. 7 and No. 8 seeds in the play-in tournament will advance with one win
The winner of the game between the No. 9 and No. 10 seeds will need to win a second game to extend its season.
The Raptors received a 22-point performance from Pascal Siakam and picked up their fifth victory in six games by beating Charlotte 120-100 Tuesday night
Toronto will enter Wednesday's contest tied with Atlanta for eighth place in the Eastern Conference. Toronto and Atlanta are two games behind No. 7 Miami with three regular-season games to play.
"Last year we were in the top six, so I got to laugh at the play-in," Toronto point guard Fred VanVleet said. This year we're in (the play-in tournament), and you've got to wrap your mind around (how) we're going to win a game or two to get in. ... We're locked into a play-in spot now, so just be optimistic about it, be excited about it. I think it's a great opportunity for us."
Boston's 103-101 loss to Philadelphia on Tuesday night means the Celtics likely will finish as the No. 2 seed in the Eastern Conference. Boston (54-25) trails Milwaukee by three games with three to play, although the Celtics hold the tiebreaker against the Bucks
Boston has a two-game lead over Philadelphia, which is in third place.
Joel Embiid scored 52 points for the 76ers in Tuesday's win. He also had 13 rebounds, six assists and two blocks.
"Our offense ... we just weren't like elite tonight," Boston coach Joe Mazzulla said after Tuesday's loss. "And when your offense isn't elite, it puts pressure on your defense against great, great players like tonight. So when you have some empty possessions and (Embiid is) playing that way from mid-range, you just gotta stick with it as long as you can. ... He had a great night, and we weren't tremendous on the offensive end like we normally are."
Boston played without Jaylen Brown, who sat out with a back issue. The Celtics have a 9-4 record in games Brown has not played in this season. Boston was also without center Robert Williams (knee)
Wednesday's game will be the third meeting between the Celtics and Raptors this season. Boston won the first matchup 116-110 in December and took the second game 106-104 in January
The two teams will meet again Friday in Boston to close the season series.
The Celtics filled the final open spot on their roster by signing forward Justin Champagnie on Monday night. Champagnie had been playing for the Sioux Falls Skyforce of the NBA G League
Champagnie, 21, played in three games for the Raptors earlier this season. He also played in 36 games for Toronto last season, when he averaged 2.3 points and 7.8 minutes per game
--Field Level Media