Yesterday was 11 years to the day that Marty Mornhinweg declared that the Lions would kick off to start overtime. Chicago scored on its first series, and Mornhinweg wasn't Lions coach much longer. Yesterday, Bill Belichick pulled a Marty Mornhinweg, with better results.
Things are different in 2013, and a field goal on the first possession isn't enough to win. Just hours earlier, the Vikings had ceded three points to the Packers to open up overtime, and the game ended in a tie. But in his postgame press conference, Belichick maintained the new overtime rules played no part in his decision.
Q: Can you give us your thought process for the coin toss in overtime? What caused you to take the wind?

BB: The wind, it was a strong wind. We just had to keep them out of the end zone, obviously. I just felt like the wind would be an advantage if we could keep them out of the end zone on that first drive. We were able to do that. The wind was significant in the game, it was definitely significant.

Q: Was there anything other than the wind that went into your decision to kick it in overtime? Did you look back at other games in the new overtime system?

BB: No, that was it. If it hadn't been a strong wind, we would have taken the ball.
Whatever Belichick says (and he does concede that "we just had to keep them out of the end zone"), there have been countless windy overtime games, and in only nine previous post-merger NFL games had a team elected to kick. The new rules offer a safety cushion—allowing 40 yards and a field goal isn't enough to end the game. With that knowledge, the assurance that Denver would be kicking into the wind for the rest of the night was apparently enough to tip the scales for Belichick.
The wind was strong and gusty all night, but predictable. The Patriots played the final frame with the wind at their backs. With a minuscule sample size, it did give New England an advantage in field position. The kickoff went through the end zone for a touchback. Denver's first punt flew 40 yards; New England's went 51. Denver's second punt went just 22 yards, though it was kicked from Patriots territory and Britton Colquitt was trying to avoid a touchback. New England's last punt, which resulted in a fumble after Wes Welker let it bounce, went 42 yards before glancing off of Tony Carter.
G/O Media may get a commission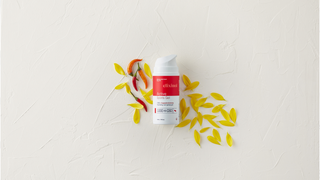 It's not clear if the wind played any role in that game-deciding play. Welker took the blame, citing "a lot of traffic and a high ball," and admitted he should have waved his teammates off sooner.
Electing to kick off didn't burn the Patriots, but it didn't pay clear dividends either. Perhaps surprisingly (given Mornhinweg's eternal role as a punchline), that's usually how these things go.
The blog Quirky Research has collected every instance of an NFL or AFL team choosing to kick off to start overtime. Including last night, there have been 11 such decisions since 1962, and in six of them, the team kicking off has won the game. More tellingly, on only two occasions (the Mornhinweg game, and a Patriots win over the Buccaneers in 1988) did the receiving team score on their first possession. Kicking off to start overtime is rarely a death sentence.
The decision in each of these games was invariably weather-related, usually due to wind. (In the 1962 AFL Championship, the Cowboys' Texans' captain accidentally told the officials Dallas wanted to kick, instead of choosing the side of the field. The Oilers got the ball and the wind at their backs. Dallas won anyway.)
Just as interestingly, there are some big names among the coaches who elected to kick: Hank Stram, Tom Landry, Bill Parcells are among the six Super Bowl-winners on the list. Belichick pulled a Marty Mornhinweg, yes, but he also joins some pretty elite company in making an unorthodox decision that, slightly more often than not, results in a win.