Here is an inclusive list of things rappers like to rap about: weed, money, luxury consumer goods, spending money on weed and luxury consumer goods, places they've visited that just so happen to rhyme with whatever they rapped about in the previous line, their exceptional prowess between the sheets, and Billy Joel. Yep, having been fortunate enough to interview many fine rappers over the years—say, enjoying a civil chat with Rick Ross while splitting a bottle of bubbly, or taking a piss in Mr. Muthafuckin' eXquire's rancid bathroom, or downing pints with the elusive MF Doom (while he kept his mask on)—I've learned that if you ask most rappers what music they were listening to while recording their latest opus, they'll plump for the Piano Man.
The newest recruit to become smitten with Billy Joel's oeuvre is Action Bronson, the heavy-bearded gourmand rapper whose new album's perky opening number, "Brand New Car," is a Mark Ronson-produced track that samples joyfully from Joel's "Zanzibar." When I asked Bronson about this, he didn't hesitate to gush forth: "Billy Joel puts so much emotion and real life into his music that's he's very relatable." So which BJ classics would Bronson reach for at karaoke? "I know a lot of songs by heart," he says. "'Piano Man' is a great bar classic, but I like 'Movin' Out' and maybe 'She's Always a Woman' to show my sensitive side."
With Bronson's picks all in order then, here's a salute to other luminaries of the hip-hop world who've jacked into Billy Joel's grooves.
The "Stiletto" Kids
Billy Joel's ode to bunion-causing footwear is sparked by a chirpy piano riff that ended up bedding one of the best rap songs ever when Marley Marl looped it up and let Golden Era gangsta chap Kool G Rap spit a guide to finding metaphorical pots of gold over it on "Road to the Riches." That track also includes the lisped G Rap admitting that he once put in work sweeping floors at a Key Food supermarket in Queens—although he left out the bit about also selling crack out of the store's aisles.

G/O Media may get a commission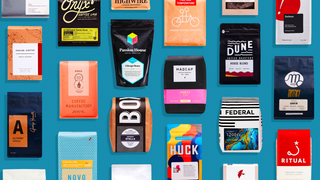 Get $25 free
Trade Coffee - National Coffee Day
In less contraband-happy climes, the piano loop has also snuck into De La Soul's breezy "Plug Tunin'," while EL-P doffed his producer's hat to the sample's heritage on his increasingly prescient solo track "Drones Over Brooklyn." Q-Tip and Ali inserted the riff into the often-backwards-rhyming Fu-Schnickens's "True Fuschnick"; Midwest emo whiners Atmosphere notched an addition to the lesser-spotted rap-covers canon in the late 2000s with their own "Road to the Riches." Oh, and there's some hullabaloo about G Rap acolyte Nas wanting to use the same sample on his track "Disciple," but apparently Mr. Joel was not feeling the vibe.
Cam & Juelz & Freekey & Billy
Taking time out from fooling around with Cyndi Lauper samples, Harlem legend and Deadspin favorite Cam'ron further indulged in his pop-rock penchant by hooking a song around Big BJ's threat-level warning on "Movin' Out": "You should never argue with a crazy m-m-m-m-mind / You oughta know by now." Repurposed into Cam and Juelz's mixtape moment "You Oughta Know," the Dipset leader claims that he used to carpool with Monica Lewinsky to the White House while his capo conjures up the image of hopping out of his car with his glock out while trilling along to Billy's melody. White-trash rap ambassador Yelawolf also mined from "Movin' Out" on "Everything I Love the Most," but the story of this sample begins and ends with the Dipset cads.
The Uptown Rap Dudes
Technically, the former Dipset member J.R. Writer indulged in Billy Joel's "Uptown Girl" first on his Politics and Bullshit project, but Drake's "Uptown" is the one that snags the spoils here. Boi-1da is on the boards, and as Drizzy AutoTunes, "It's okay, it's okay, it's okay," that bit in the original where Billy goes Oh-oh-oh-oh-oh-oh-oh-ohhh is filtered into the background. Guest spitters Bun B and Weezy are presumably washing down the Young Money Bentley in the background.
NY State of Mind
The opening lines to "New York State of Mind" have, unsurprisingly, resonated strongly with the Big Apple rap set. Bronx mayor Fat Joe ran with the concept on the Terror Squad's 2004 hook-up with Cam'ron, "NY State of Mind," wherein he distinguishes his LinkedIn profile by claiming to be a "crackamatician." Nearly a decade later, French Montana one-upped the concept on "State of Mind" by doing his mush-mouthed-mumble-singing thing through the song's introductory lyrics.
Golden Era Love
Now we're entering the annals of random rap. Titled "Finally," this Golden Era contribution from Cold Fly and Grandsinister Ice uses a blatant grab from Curtis Mayfield to kick-start the song before a sparse 808 beat kicks in for a few minutes. Then the memorable chorus to "The Longest Time" comes in and is paired with a vocal sample of Rakim saying, "It's been a long time." Adding to the curio cachet, the vinyl label of the track not only includes a dedication to "all the real rap brothers" (who are instructed to "go for yours!"), but also gives up "special thanks to the LORD." There's a lot going on here.
Everyone Loves "The Stranger"
Behold the introduction to Billy Joel's "The Stranger": It's a poignant piece of piano playing, with ivories suitably tickled to muster up a melancholy mood. This scene-setting potential wasn't lost on West Coast rappers in the '90s, with both the Freestyle Fellowship and a pre-Pimp My Ride host Xzibit looping it up for their introspective "For No Reason" and "The Foundation" tracks, respectively. Joey Bada$$'s Pro Era crew recently repeated the trick on "Pro Cakes 2," adding that they were simultaneously killing the game, coming for your life, broadcasting from outer space. Quite the multi-tasking! At some point after the sad passing of great rap mentalist Ol' Dirty Bastard, Dame Dash also found some of Dirt Dog's studio outtakes and layered them over the piano loop for "Wastin' Time (No More)," thereby minting another one of those uncomfortable posthumous rap songs.
But the champion use of "The Stranger" goes to a then-youthful Snoop Doggy Dogg back when he was promoting his debut album while also dealing with a murder charge, which is also impressive multi-tasking. The song is "Tha Shiznit"; you have to sit through a WBalls radio skit hosted by DJ Salty Nuts to get to the good stuff, but once you do, you'll find yourself seduced by a Dr. Dre-mandated replaying of the Billy Joel original's main guitar riff that flips into a menacing flute line. Snoop then takes the opportunity to remind all that he really enjoys hopping along like a bunny rabbit while brandishing his firearm.
The House of Carter
Confirming that life at Casa Carter is always like a scene from a Restoration Hardware catalogue, modern power couple Jay Z and Beyoncé have both smeared Billy Joel's "Honesty" with their grubby, cash-counting mitts. Hov got their first, spitting about his journey from "Marcy to Hollywood" on a track from the soundtrack to 1998's Player's Club. Unfortunately, it would take another 15 years for Jigga to stumble across the line "I move keys, you can call me the Piano Man" on Freeway's superior "What We Do."
For her part, Beyoncé decided on a wholesale cover of "Honesty." The schmaltzy rendition can be found on the Platinum Edition of Bey's I Am ... Sasha Fierce album — which I'm sure you'll know as distinct from the Japanese Platinum Edition or the Walmart Exclusive Release or even the Deluxe Edition Re-Release.
The "Just The Way You Are" Karaoke Hour
Rappers who sing proudly but terribly out of tune are one of the true marvels of the modern world. After apparently becoming smitten with the ode to natural beauty that is Billy Joel's "Just the Way You Are," the Afrocentric Brand Nubian troupe decided to interpolate the lyrics to address the crimes of the hair-weave and colored-contacts set in the early '90s. Skip to just after the 1:30 mark on the otherwise perky "Feels So Good" to enjoy the amateur-hour karaoke shenanigans. (As a nerd's note, Billy Joel's opening keys motif also becomes the instrumental coda that follows Pete Rock and CL Smooth's "Sun Won't Come Out." Alas, no karaoke is involved.)
Lyrical Arsonists
When white rappers attack, they, er, reach for Billy Joel's back catalogue. First up, the Beasties wove in a reference to "We Didn't Start the Fire" halfway through the low-slung Ill Communication track "Do It." Two decades later, in 2014, self-proclaimed logical psycho Necro nabbed a snippet about suicide to set the tone for his eerie "You Did It." Alas, we're still waiting on Eminem to attempt an update of the entire song, but you know it's gonna happen one day.
Where's The Wine At?
Cheers to another Dipset-related Billy Joel love-in! This time it's Jim Jones's former pal Max B's now-deceased friend Stack Bundles who decided that a piano line from "Scenes From an Italian Restaurant" would be an apt bed for his own "My Life Is Like a Movie." Although Stack pours disdain on the original track's wine selection in favor of straight shots of Kahlua.
The Piano Men
Queensbridge resident the Intelligent Hoodlum basically created the template for fellow local Nasir Jones to become Nas — although only one of them went on to marry Kelis and wallow in riches. But bygones and all of that, because IH alter ego Tragedy Khadafi later gave us "Shalom a Leck," which is hooked around a natty loop from Billy Joel's signature tune. There's little to be mad at about the execution.
When Wiz Khalifa Gets Inspired
Picture the scene: Habitual rap stoner Wiz Khalifa is in the midst of his daily wake-and-bake routine when Billy Joel's "Leave a Tender Moment Alone" comes on his clock radio. Struck by inspiration, Wiz decides to give the opening vocal refrain the chipmunk-soul treatment and forms the backbone to "Keep the Conversation," which goes on to make his debut album. The song's okay.
Burning Bridges
Forget Jay Z vs Nas or Biggie vs. 'Pac—the so-called Bridge Wars of the '80s gave us hip-hop's greatest-ever showdowns, in part because it's the only tiff that invokes a Billy Joel interpolation as a scathing dis. "The Bridge Is Over" is the song, KRS-One is your rap singer, and the melody from "It's Still Rock and Roll to Me" becomes a barb about MC Shan and Marley Marl's Puma sneakers. This was a long time before the era of Beats by Dre sponsorship.
Big Shots!
Billy's "Big Shot" reads like he was ghost-writing a moralistic rap tale, given that he's throwing judgmental barbs at a bougie, cocked-up socialite about town. During a tryst with 50 Cent and his G-Unit coterie, New Jersey's Joe Budden was moved to use the track as a prompt to relay lyrical cracks about Fif's alleged steroid usage and further Joe's claims that he punched Lloyd Banks in the face (which seems like just karma for that one time I saw Lloyd kick a puppy outside a tour bus). It's a feisty tirade, but the better homage is the Beastie Boy's straight-up punk-styled cover.
Canadian Eyes
Representing the Toronto hip-hop scene while Drake was still hamming it up on Degrassi: The Next Generation, Choclair notched a couple respectable indie-rap 12-inches during the mid-'90s. "21 Years" is most notable for appearing on DJ Premier's New York Reality Check 101 mixtape (basically a cheat sheet to indie rap), but the woozy "Just a Second" distinguishes itself with a suitably dusted sample from "Rosalinda's Eyes." The track also includes one of hip-hop's lesser-heralded no-weed-needed sentiments.
The 52nd Street Connection
Bringing things somewhat full circle, Kool G Rap associate Domingo's Same Game New Rules long-player from last year includes an old-fashioned posse cut with Nutso, Ras Kass, and Demorne Warren. Titled "Generate Heat," it takes a swarthy piano and lyrical sample from Billy's "52nd Street," and if nothing else further proves one thing: The Piano Man's keys were made for sampling.
---
Phillip Mlynar lives in Queens, NYC. When not writing about rappers for Red Bull, NYLON, and the Village Voice, he muses on the feline form for Catster. His Twitter claims he's the world's foremost expert on rappers' cats.
Art by Sam Woolley.
The Concourse is Deadspin's home for culture/food/whatever coverage. Follow us on Twitter.