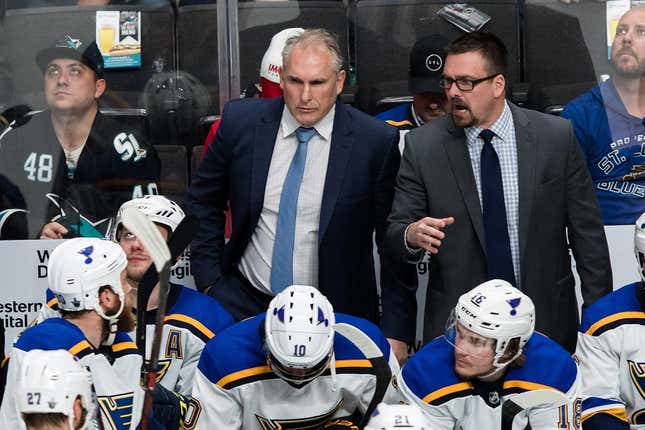 The St. Louis Blues fired assistant coaches Craig MacTavish and Mike Van Ryn on Friday after missing the playoffs for just the second time in the past 12 seasons
Air Jordans are more American than McDonald's French fries | Deon Cole's Ultimate Sports Fantasy
MacTavish, 64, finished his first season behind St. Louis' bench, while Van Ryan, 43, spent five seasons with the club and won a Stanley Cup in 2019.
A four-time Stanley Cup winner over a 17-year playing career, MacTavish stayed in the game as a coach and a general manager.
MacTavish began his coaching career as an assistant with the New York Rangers for two seasons before joining the Edmonton Oilers two years later. In 2000, he was promoted to head coach and went 301-252-47-56 in eight seasons and reached the Stanley Cup Final in 2006.
After he was fired by the Oilers in 2009, MacTavish rejoined the team in 2013 as general manager for two seasons.
Before joining the Blues' staff in 2018, Van Ryn coached in the Arizona Coyotes' organization, the OHL and the AHL following an eight-year NHL career
--Field Level Media