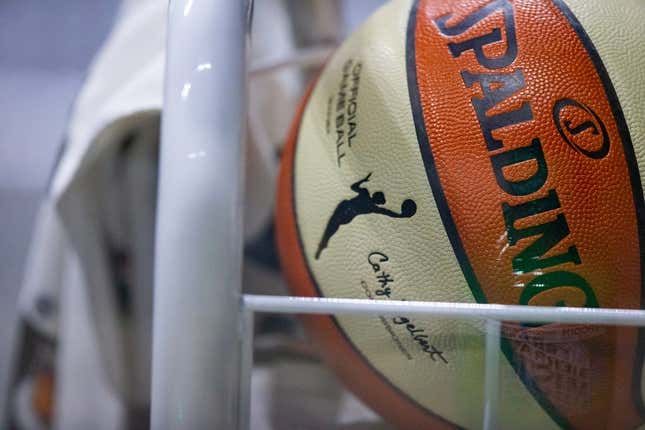 Brittney Griner had 21 points and 10 rebounds, Moriah Jefferson added 17 points and the host Phoenix Mercury defeated the Connecticut Sun 90-84 on Thursday night.
Is Texas or Florida State a bigger national title contender? | Agree to Disagree
Diana Taurasi added 16 points and Megan Gustafson had 10 as the Mercury (9-20) improved to 5-5 after the All-Star break.
Rebecca Allen scored 24 points, Alyssa Thomas had 20 points, 11 rebounds and eight assists and Tiffany Hayes scored 15 to lead the Sun (21-8).
Phoenix scored the first four points of the third quarter to take an eight-point lead before Thomas' short jumper produced Connecticut's first points of the period and ended a 3 1/2-minute scoring drought.
Phoenix increased the lead to as many as 12 points before holding a 70-60 lead at the end of the third quarter.
Hayes' 3-pointer pulled the Sun within one point with 2:05 left, but Jefferson answered with a jumper. Connecticut got within two with 30 seconds left, but Jefferson answered with another basket and two free throws.
The Mercury set a WNBA record for points in a quarter as they took a 45-24 lead at the end of the first period.
The Mercury scored the first five points of the game and Taurasi added a 3-pointer as they took a 10-2 lead.
Taurasi made a 3-pointer to push the lead to 15-6 and she added another as the advantage grew to 23-6.
DiJonai Carrington made two 3-pointers and Connecticut trimmed the lead to 25-14, but Gustafson scored eight points during a 17-10 finishing run.
The Mercury made 16 of 17 field-goal attempts, including 6 of 7 3-pointers, in the record-setting first period.
The Sun scored the first five points of the second quarter before Cunningham's 3-pointer produced Phoenix's first points of the period.
Allen scored seven points as Connecticut finished with a 19-4 run to pull within 52-48 at halftime. The Sun outscored the Mercury 24-7 in the second quarter.
—Field Level Media