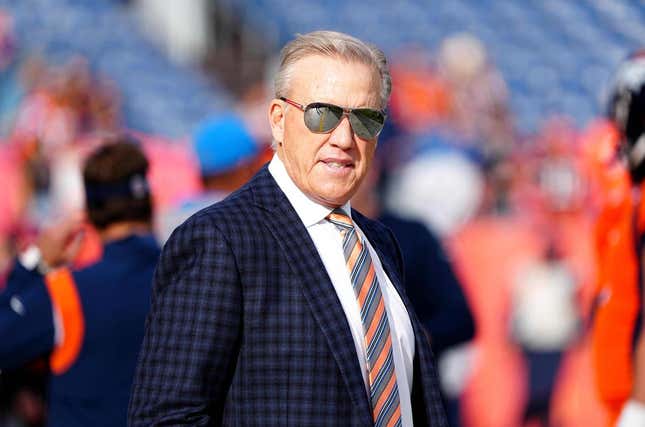 Broncos legend John Elway is no longer employed by the Denver franchise as his consulting contract ended and will not be renewed
Aaron Rodgers should go full Joe Namath | Comedian Bert Kreischer
Elway confirmed his departure to 9News in Denver, saying the new ownership of the team puts the Broncos "in good hands." His contract as a consultant expired on the first day of the NFL league year, March 15
Elway, 62, said the decision was made after a meeting with new co-owner Greg Penner, who called Elway the "ultimate Bronco."
From 2011-21, Elway ran the Broncos' front office as general manager and executive vice president of football operations. The Broncos hired George Paton as general manager in 2021 and Elway transitioned to a consultant role
"I've enjoyed the relationship with the Broncos for a long, long time," Elway told 9News. "I told Greg I'd be happy to be a resource for him and help in any way that I can. I just wanted the flexibility. They're in great hands. I still plan on being around to watch and be a resource for Greg or George, if I can.
The move closes a storied chapter for Elway and the Broncos. He won three Super Bowls with the franchise -- two as a quarterback and another as a GM -- and is in the Pro Football Hall of Fame
--Field Level Media