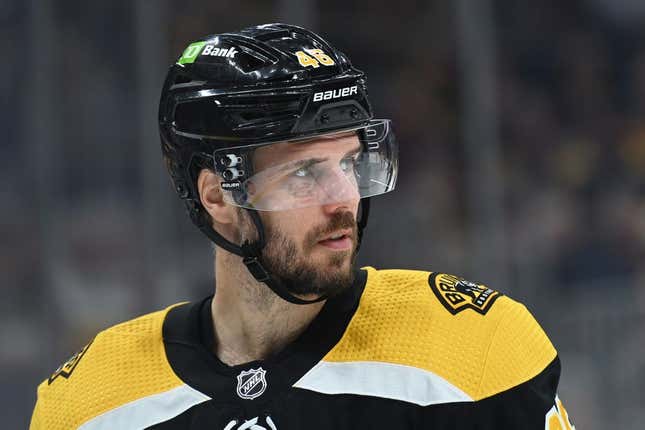 Boston Bruins forward David Krejci has been ruled out of Sunday's Game 4 of the Eastern Conference first-round series against the host Florida Panthers due to an upper-body injury
'Soccer fandom is full of gatekeepers' says Ted Lasso actor Brendan Hunt
Bruins coach Jim Montgomery said Krejci is unlikely to play in Game 5 on Wednesday in Boston
"I wouldn't think he's a real option for Game 5," Montgomery said.
The Bruins hold a 2-1 lead in the best-of-seven series entering Sunday's game in Sunrise, Fla
Krejci, 36, was a late scratch prior to Boston's 4-2 victory over Florida on Friday in Game 3 of the series. He recorded his lone point -- an assist -- in the playoffs during the Bruins' 3-1 win on Monday in the series opener
Krejci had 56 points (16 goals, 40 assists) in 70 games this season.
A Stanley Cup champion with the Bruins in 2011, Krejci has totaled 786 points (231 goals, 555 assists) in 1,032 career games. He was selected by Boston in the second round of the 2004 NHL Draft
--Field Level Media