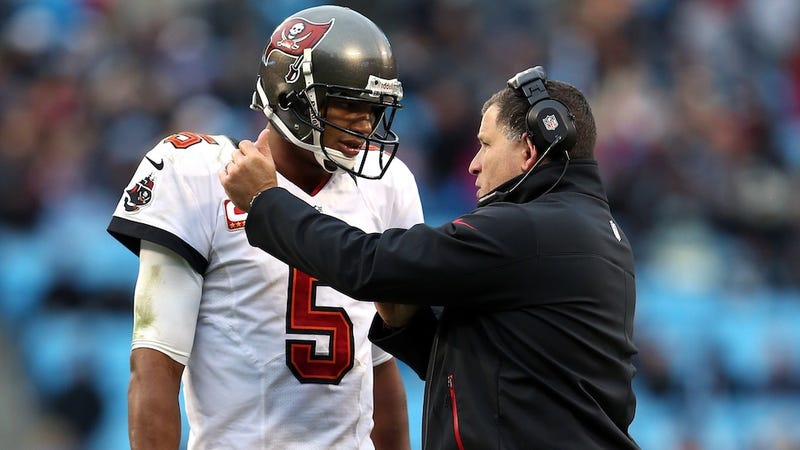 Just two days after Greg Schiano insisted that Josh Freeman is his starting quarterback, Adam Schefter reports that the Buccaneers will switch to Mike Glennon for this Sunday's game against the Cardinals.
Freeman has been just awful thus far, with a completion percentage under 50 percent and the fewest passing yards of any QB who has started all three games. And though the 0-3 Bucs could easily be 2-1, Freeman was on a short leash.
Freeman clashed with Schiano soon after the coach arrived in 2012, and things erupted this month as Freeman was stripped of his captaincy by a controversial vote, and reportedly requested a trade out of Tampa. Glennon, taken in the third round out of NC State, is by all accounts Schiano's guy, and this move seemed a formality—though many expected the Buccaneers to wait one more game, since their bye comes in Week 5.