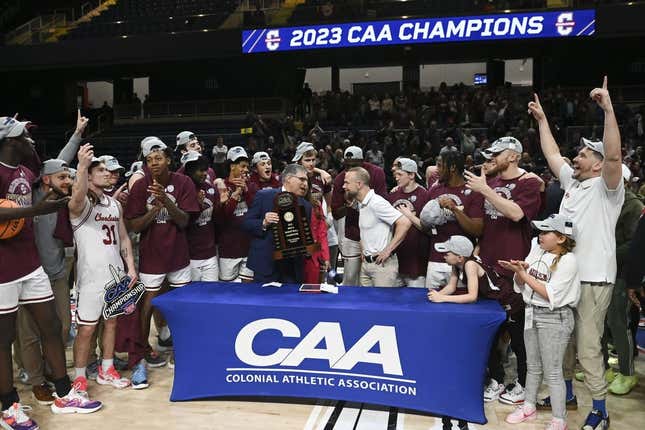 Goodbye Colonial Athletic Association and welcome aboard, Coastal Athletic Association.
How running an NFL team is like running a restaurant | Chef Emeril Lagasse
The conference announced a name change on Thursday to highlight expansion that now spans from Massachusetts to South Carolina. But it's still the CAA and the same logo.
"The Conference's new name represents a culmination of its efforts over the past three years to expand its membership, solidify its geographic footprint and affirm its long-standing mission through a new vision statement which emphasizes that CAA institutions work together to advance nationally competitive college athletic programs," CAA commissioner Joe D'Antonio said in a release.
With the additions of Campbell, Hampton, Monmouth, North Carolina A&T and Stony Brook, the CAA Football Conference now stands at 15 schools in all:
University at Albany (Albany, N.Y.)
Campbell University (Buies Creek, N.C.)
University of Delaware (Newark, Del.)
Elon University (Elon, N.C.)
Hampton University (Hampton, Va.)
University of Maine (Orono, Maine)
Monmouth University (West Long Branch, N.J.)
University of New Hampshire (Durham, N.H.)
North Carolina A&T State University (Greensboro, N.C.)
University of Rhode Island (Kingston, R.I.)
University of Richmond (Richmond, Va.)
Stony Brook University (Stony Brook, N.Y.)
Towson University (Towson, Md.)
Villanova University (Villanova, Pa.)
William & Mary (Williamsburg, Va.)
--Field Level Media