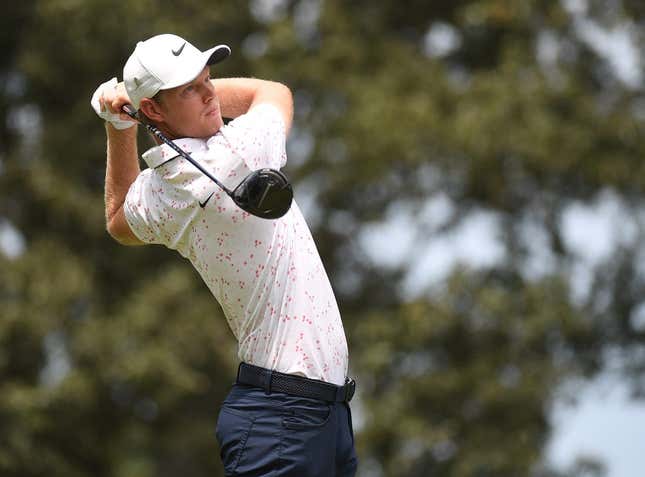 Australian Cam Davis checked off one box last week and is looking for an even bigger tally this week — a trip to the Tour Championship at East Lake.
How running an NFL team is like running a restaurant | Chef Emeril Lagasse
With his T6 finish last week in Memphis, Tenn., Davis was one of two golfers to move from outside of the top 50 in the FedEx Cup standings to qualify for this week's BMW Championship outside Chicago.
Now the 28-year-old has his eyes on a bigger prize — a trip to Atlanta.
"Up until this week, my big goal was just trying to get in the top 50, so now another opportunity for the Tour Championship," Davis told reporters at Olympia Fields Country Club, site of the second playoff stop. "We've got to kind of turn that around a little bit and focus ahead. I would absolutely love to play East Lake. I haven't been there before, obviously.
"Would be a great way to cap off a great run to finish the year, which has been really up-and-down.
"Finishing this way and potentially getting the furthest up the list that I've ever been is a pretty nice feeling and nice turnaround."
Davis posted a clean round on Sunday, shooting 67 at the FedEx St. Jude Championship to earn his tie for sixth.
But on Wednesday, Davis said he battled through some "really low points" and had to pull himself "out of some pretty deep holes this year."
"I was unwell for a couple of months it felt like, and I tried to play through sort of low energy and lack of focus and that led to like five or six missed cuts in a row, which is a really great way to start the year, no confidence whatsoever," Davis said. "This year a lot of the time was kind of spent stressing about whether or not I was going to make it to the playoffs or keep my card or how was it going to be at the end of the season."
Davis said he didn't "actively go searching" for where he stood in the rankings over the course of the season.
"I feel like it's an extra element that up until the end of the year, I feel like it hurts more than helps knowing," he said. "I feel like anything extra on top of just the things you can control and the things you're trying to do week in and week out to play well is just not really needed as something to clutter up the mind.
"Obviously it's extremely important to be in the right position on that list, but in terms of thinking about it from day one each season, for me, I don't feel like it helps."
Davis begins his quest for Atlanta at 11:43 a.m. local time on Thursday.
—Field Level Media