For the first time this season, MLB is mandating that all clubs have full-time Spanish translators. Previously, teams had hired translators on an ad hoc basis, or informally used bilingual coaches and teammates to help young Latin players navigate interviews and interactions.

Mark Feinsand of the New York Daily News has a really good story about how clubhouse translators will change things for the better, and it's most illustrative when it gives examples of how Spanish-speaking players have desperately needed this service in the past: how awkward it made things, how scared and helpless they felt when facing the media, how it legitimately hindered their ability to feel a part of their teams.
The saddest story comes from Carlos Beltran, who came to the U.S. after being drafted at age 18.
During his first years in the Royals organization, the Puerto Rico product didn't know any English at all. He would go to the food court at a nearby mall and look for somebody eating something he liked.

"I would be on line and there were three people in front of me, so I would watch what they were ordering," Beltran said. "When it was my turn, if the person in front of me ordered something I liked, I would point and say, 'Same.' If they ordered something I didn't like, I would go to the back of the line and try again. I would sometimes go to the back of the line three or four times."
Beltran says what finally got him over the hump was meeting a minor league teammate who wanted to learn Spanish, so the two taught each other.
It should not be a surprise, then, that MLB's full-time translator program was conceived of and championed by Beltran.
G/O Media may get a commission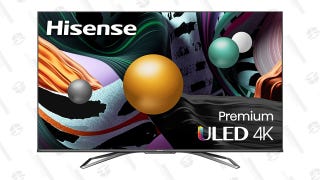 Save $350
Hisense ULED 65" Android 4K HDR Smart TV