A group of 14 people were huddled around a mini baccarat table at Atlantic City's Golden Nugget casino in August, when something strange started to happen. The same sequence of cards was dealt twice—then a third time, and a fourth, and so on. Gamblers aren't dumb: they upped their bets from the minimum $10, and kept upping it as the same card sequence kept coming and coming. By the end, after 41 consecutive winning hands, the gamblers were up a total of $1.5 million—and casino security was convinced they were witnessing a heist.
The winners were questioned—in one Brooklyn man's case, he was woken up in the middle of the night, physically restrained by security, and held in his room without food or water for eight hours while his belongings were searched. They found nothing and had to let him go.
The casino shortly found out what had happened, and it was much less sinister, if even more unbelievable. They had recently purchased a shipment of playing cards from a Missouri manufacturer, who was supposed to send the cards thoroughly shuffled. This shipment was defective: the cards were completely unshuffled, and the Golden Nugget had put them into play without checking them. The Golden Nugget is suing the card manufacturer, naturally—but they're also suing the gamblers, claiming they shouldn't have to pay out their winnings.
Says Benjamin Dash, the lawyer representing the gamblers:
"The Golden Nugget appealed to gamblers to come in and play games licensed and sanctioned by the state of New Jersey," he said. "My clients did exactly that, and then were denied their winnings. There is absolutely no law in New Jersey that would permit the Golden Nugget to declare the game illegal because it failed to provide shuffled cards."

But in a lawsuit filed against the 14 gamblers in July, that is exactly what the casino seeks, citing state gambling regulations requiring all casino games to offer fair odds - to both sides.
G/O Media may get a commission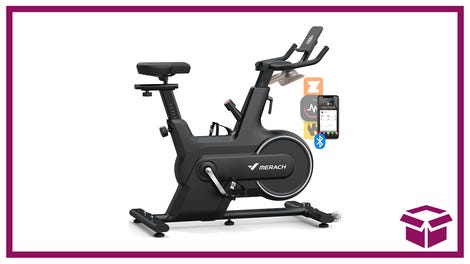 14% off + Coupon
Merach Indoor Cycling Bike
Believe it or not, this isn't the first time an Atlantic City casino has failed to shuffle its cards. In December, a dealer at the Trump Taj Mahal failed to turn on the shuffling machine, and played for 3.5 hours with unshuffled cards. In that case, the casino was fined and nine employees fired, but there was no attempt to withhold the gamblers' winnings.
But, then, the Golden Nugget wasn't Atlantic City's lowest-revenue casino in 2011 for no reason.